Israeli Propaganda in the UK:
The Guardian Proclaims The President of Israel as a Hero of 2014 By Gilad Atzmon
Al-Jazeerah, CCUN, January 5, 2015
<![if !vml]>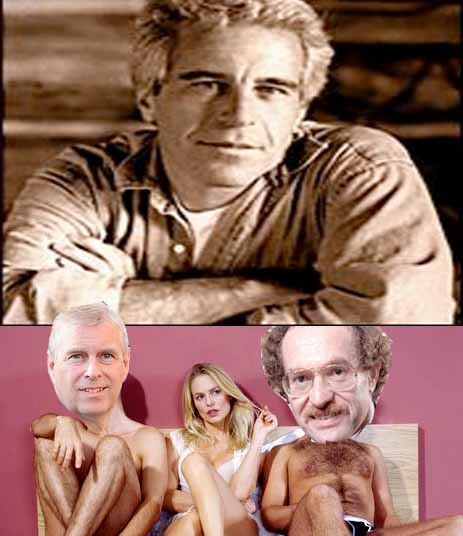 <![endif]>
Jonathan Freedland, The Guardian's prime Hasbara mouthpiece, praised Israeli President Reuven 'Ruvi' Rivlin yesterday. Freedland wrote that that in spite of being a "lifelong member of Israel's Likud party, and on the right of that rightwing bloc… ever since his elevation to Israel's largely ceremonial presidency in June he (President Rivlin) has acted as something like his country's conscience."
Let's examine how Freedland justifies his dubious choice for 2014's hero.
In November the Israeli cabinet backed a Jewish state bill that would enshrine discrimination against Israel's 1.7 million Arab citizens, denying them the full rights of citizenship accorded to Jews. Liberals and leftists denounced the bill, but, according to Freedland, " the most potent attack came from the presidential mansion." Freedland doesn't tell the entire truth. The Israeli 'liberals' (such as war criminal Tzipi Livini) and the hawk President who opposed the bill, didn't deny that Israel is a Jewish State, instead they argued that Israel is the Jewish State anyway and the National Bill didn't add any new powers.
Though President Rivlin spoke in favour of civil rights, his primary argument was with the true meaning of the new bill – it exposed the deep intrinsic discrepancy between 'Jewishness' and 'democracy'. Speaking against the bill, Rivlin wondered, "Does this proposal (The National Bill) not in fact encourage us to seek contradiction between the Jewish and democratic characteristics of the state?" Yes it does.
While Netanyhau and his cabinet are willing to admit the truth that the Jewish State is, by its nature, exclusivist; the Jewish Left, The Guardian, Freedland and President Rivlin prefer to keep the truth deeply hidden or at least obscured. Freedland and Rivlin may agree with each other that lying for the cause is kosher.
Freedland also seems to be overwhelmingly awed by a cheesy Israeli propaganda video made for Rosh Hashana. In the video the 75-year-old Israeli president sat alongside an 11-year-old Palestinian boy who had been the victim of bullying. The two held up a series of cards bearing slogans calling for mutual respect and dignity. But Rivlin and Freedland know very well that in the Jewish so called 'democracy' with and without the National Bill, this young Palestinian boy will never be president in the Jewish State, nor could he be a minister. This young boy is destined to face constant abuse that is intended to make him leave Israel to find a better life somewhere else.
As far as I am concerned, The Guardian of Judea is far from being 2014's Hero
.
http://www.gilad.co.uk/writings/2015/1/1/the-guardian-proclaims-the-president-of-israel-as-a-hero-of-2014
***
Prince Andrew and Alan Dershowitz named in US lawsuit over underage sex allegations
http://www.gilad.co.uk/writings/2015/1/2/prince-andrew-and-alan-dershowitz-named-in-us-lawsuit-over-underage-sex-allegations
<![if !vml]>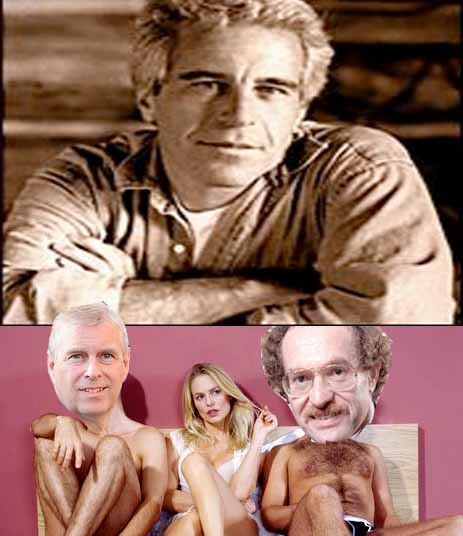 <![endif]>
Reported by Gilad Atzmon
British press reports today that a woman claims that Jewish banker Jeffrey Epstein loaned her to rich and powerful friends as an underage "sex slave." The woman has alleged in a US court document that she was repeatedly forced to have sexual relations with Prince Andrew and Alan Dershowitz.
The woman, who filed the motion anonymously, alleges that between 1999 and 2002 she was repeatedly sexually abused by Epstein who, she also alleges, loaned her out to rich and influential men around the world.
The British press is obviously interested in developments related to prince Andrew. But I am actually curious to hear what the ethnic cleansing enthusiast Alan Dershowitz has to say in his defence.
The Guardian reported today, "another close associate of Epstein who is also accused in the lawsuit, Alan Dershowitz, told the Guardian that the woman's accusations against himself were "totally false and made up".
Alan Dershowitz is widely known as an Israeli Hasbara mouthpiece as well as a 'remarkable liar,' should we believe him this time?