Free Dirar Abu Sisi:
End Israeli Human Rights Violations!
By Mahmoud El-Yousseph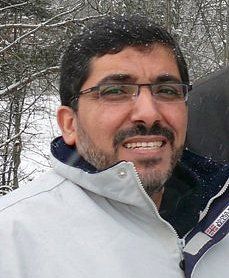 Dirar Abu Sisi
When 44 year-old Dirar Abu Sisi, the operation manger of Gaza's only power plant, made a family trip on February, 2011 to visit the Ukraine with his wife and six children, he traveled via Egypt on to Jordan, where he was to check on his ill father. While there, he was detained and interrogated for five days by the Jordanian intelligence service. He was then allowed to fly to Ukraine where he was planning to apply for his citizenship papers and meet his brother Yousef who was coming in from in the Netherlands, and whom he has not seen for 15 years.
Ever since Abu Sisi's kidnapping by Israeli agents, every world leader turn a blind eye and mainstream media denies him coverage. Dirar Abu Sisi is now on day 948 in captivity, as of this June 6th. His Ukrainian wife and their six children await a miracle (and our support) to secure his freedom from an Israeli jail and for his return home to his family in Gaza. That is a sharp contrast of what happened to one Israeli soldiers who was captured by Hamas while in uniform inside his tank near Gaza seven years ago. His name became a household name overnight and every Western leader who visited the Middle East during his captivity has called for his immediate and unconditional release.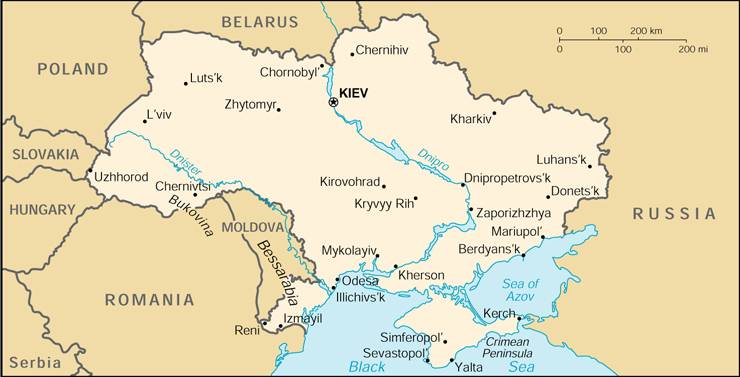 During Dirar Abu Sisi's train ride to Kiev, he was snatched, blindfolded and handcuffed by several intelligence services including Ukrainian and Jordanian intelligence officers and was taken to an undisclosed location. This story was confirmed by Ukrainian government officials. Later on, five of his captors identified themselves as Israeli Intelligence Service agents, better know as Mossad. Abu Sisi was then smuggled out of the Ukraine on the airplane and taken to Israel.
For nearly 33 days, no one know where Mr Abu Sisi was or how he managed to vanished on a train in the Ukraine. When his brother Yousef pressed Ukrainian officials about his brother's whereabouts, he was given the runaround — and later he was threatened that he would himself vanish if he persisted to ask too many questions.
Finally, Smardar ben Nathan, on of his Israeli lawyers revealed for the first time that Abu Sisi had been kidnapped by Israeli agents and that an Israeli court had issued a gag order on information about his case.
What that means is: Israel has admitted to a criminal act on a European soil — an act without no justification whatsoever.
So, why did Israel kidnap rather than ask for the extradition of Abu Sisi? According to journalist Jonathan Cook, who has pleaded eloquently on behalf of Abu Sisi, "Israel has broken several human rights laws in seizing Abu Sisi. They ought to have invoked treaty agreements between Ukraine and Israel and requested his extradition."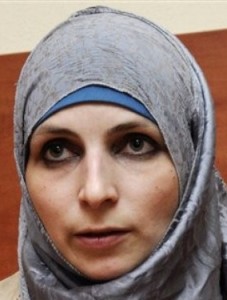 Abu Sisi's Ukranian wife Veronika
Abu Sisi's family as well as his Ukrainian wife Veronica argued that Abu Sisi was not a high value target because he was a Hamas activist, or because he was politically active, but rather because he had developed a method to reduce the dependence on high grade diesel oil that comes from Israel to operate the only power plant in Gaza.
Abu Sisi also managed to modify the station turbine to operate on a cheap regular diesel smuggled through tunnels from Egypt. In the past, Israel totally destroyed the plant. In 2006 and 2008, some 700,000 people in Gaza had been left in dark for several months.
When it comes to the kidnapping of Palestinians by the "IOF" (Israeli Occupation Forces), this criminal behavior is not limited to adults only . According to news source: htt://bit.ly/15u2JDh, eight thousand Palestinian children have been imprisoned by Israel since 2000. They are tried by military courts, imprisoned without access to their own lawyers or their parents, and they are often tortured in prison.
The International community always acts as deaf, dumb and blind when it comes to the issue of Palestinian prisoners, whereas it would stand on its head and go to the end of the world to help free one Israeli prisoner.
Kidnapping is a serious criminal activity. Punishment for it in the United States is 20 years behind bars, if not more. They do it all the time in Israel.
Readers living in the US can have their voices heard, and challenge Abu Sisi's illegal detention and inhumane treatment by expressing their concerns to the embassy of Israel in Washington, D.C. Here is the Israeli Embassy's press office email address: press@washingtion.mfa.gov.il . Those living in different countries, can do the same by looking up the embassy of Israel's contact information in their respective countries, and demand freedom for Dirar Abu Sisi and to end the Israeli violation of Human Rights.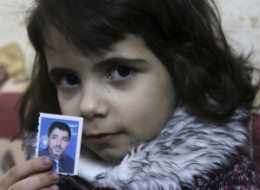 "Free my father…"
~~~~~~~~~~~~~~~~~~~~~~~~~~~~
Mahmoud El-Yousseph




Retired USAF Veteran




Feedback:

elyousseph6@yahoo.com