Meet With Sheldon Adelson, the Zionist Master of Newt Gingrich



Buzz Flash & Right Web



The Tangled Web of Newt Gingrich's Alliances

By Bill Berkowitz


Buzz Flash, February 6, 2012

While Newt Gingrich was taking it on the chin in Florida, thousands of miles away in Israel, Prime Minister Benjamin Netanyahu was beating back a challenge to his Likud Party leadership from ultranationalists, thus making it a so-so week for Sheldon Adelson.

Over the years, Adelson's largesse has gone to support Gingrich's assorted political projects, including his run for the Republican Party's presidential nomination; a range of so-called pro-Israel organizations in the U.S.; and, Netanyahu's political career.

Adelson isn't one of those shy billionaires (think Phil Anschutz) who wince every time their name appears in the media, but I'm not sure that even the casino magnate -- listed by Forbes magazine as the eighth-richest man in America with a net worth of $21.5 billion - would have figured that by the time the Florida Republican Party primaries were over, that he would be scrutinized a heck of a lot more than he has been in the past. As has been widely reported, it was a $5 million donation by Adelson to Newt Gingrich's Winning the Future super PAC, that helped Gingrich purchase the attack ads that paved the way for the former House Speaker's victory in South Carolina.

And it was another $5 million, from Adelson's Israeli-born wife Miriam, which allowed Gingrich to put up any kind of fight in Florida.

Now the Adelson family, made extraordinarily wealthy through gambling casinos in Las Vegas and Macao, will help decide the fate of Gingrich.

Should Adelson, the CEO of the Las Vegas Sands Corporation and one of the wealthiest men in the world, continue pouring money into Gingrich's campaign, or is time to cash in the chips and move on over to the frontrunner's camp?

Underlying this question is the reality that, according to the Institute for Policy Studies' Right Web, Adelson "is an important financial backer of right-wing 'pro-Israel' groups in the United States and elsewhere in the world, as well as a prominent supporter of key Likud Party officials."

Adelson is also a close friend and major supporter of Israeli Prime Minister Benjamin Netanyahu.

In 2006, Adelson was so upset that the three major Israeli newspapers seemed to have an anti-Netanyahu bent, that he started his own daily newspaper, called Israel Today or Israel Hayom. According to The Daily Beast's Aram Roston, the newspaper at first had so much trouble selling advertising that Adelson decided to give it away for free. "The formula worked: it's now the most widely distributed paper in Israel," Roston reported in December.

In a recent edition of The New Republic, Noam Scheiber laid out a case for Adelson continuing to grease Gingrich's skids: "Newt is still popular enough with conservatives, and Romney still sufficiently unloved, that another $5 or $10 million haul would create more than a minor annoyance for the ostensible frontrunner in the coming months, a time when Romney would like to be training his fire on Barack Obama."

Scheiber pointed out that "Even amid his general evisceration in Florida, Newt still beat Romney handily among the Republican voters who consider themselves 'very conservative' (42 percent to 30 for Romney) and strong Tea Party supporters (45 percent to 33), both of which accounted for about one-third of the electorate. The combination of that rump of support and the Adelson money could produce several victories for Gingrich on Super Tuesday alone, when voters in Georgia, Oklahoma, and Tennessee all go to the polls."

Gingrich could continue to be an irritant to Mitt Romney, but probably most important to Adelson is that Gingrich keeps pushing Romney to the right regarding Israel.

"As for Israel," Scheiber notes, "it's hard to believe Romney didn't have one eye on Vegas when he said things like, 'This president went before the United Nations and castigated Israel for building settlements, he said nothing about thousands of rockets being rained in on Israel from the Gaza Strip,' as he did in Thursday night's debate."

The Daily Beast's Aram Roston pointed out that Adelson is "a staunch supporter of groups such as the Zionist Organization of America and other such groups, which believe Palestinians have no valid claims." He told the Jewish Telegraph Agency that he was "not against a two-state solution if it is on the right terms," but he didn't think "the right terms will ever be achieved." According to Roston, "Adelson also sponsored a seminar in 2008 provocatively titled the 'Islamic Jihad in America: What You Need to Know about Radical Muslim Infiltration of American Culture, Finance, Education, and Life,'" and in November of last year, "Adelson appeared on the stage of the Zionist Organization of America to present ... Glenn Beck with a 'Defender of Israel' Award. 'I'd never known a Christian Zionist like Glenn Beck,' Adelson said." In a recent interview with Paul Jay, Senior Editor of The Real News Network, Max Blumenthal, an award-winning journalist and bestselling author, talked about Gingrich, Adelson and the casino magnate's connections to Israel. Blumenthal pointed out that early on, "Gingrich was not known as an extreme hawk on the issue of Israel-Palestine or Iraq or Iran. During the '90s he welcomed Yassir Arafat to Washington during the Oslo era. Gingrich had made statements that seemed sort of moderate about the peace process, until he met ... Adelson, who he met through a mutual friend in Las Vegas who was helping Sheldon Adelson do a unionbusting effort at [the Venetian] his casino."

Apparently, with the help of George Harris, now the campaign finance co-chair of Gingrich's campaign, Adelson stopped the unionization effort.

After being forced out of Congress, Gingrich joined the American Enterprise Institute, where, Blumenthal pointed out, much of the rationales for the Iraq War "was generated." Gingrich then moved on to found American Solutions for Winning the Future, to which Adelson gave more than $7 million over a several year period.

http://blog.buzzflash.com/node/13303

====================================

Adelson, Sheldon

Right Web, January 25, 2012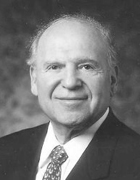 Freedom's Watch: Funder Las Vegas Sands Corp.: CEO Republican Jewish Coalition: Member
Please note: IPS Right Web neither represents nor endorses any of the individuals or groups profiled on this site.
Sheldon Adelson, the CEO of the Las Vegas Sands Corporation and one of the wealthiest men in the world, is an important financial backer of right-wing "pro-Israel" groups in the United States and elsewhere in the world, as well as a prominent supporter of key Likud Party officials.
"Winning Our Future"
Among Adelson's more notable beneficiaries has been Newt Gingrich, a leading candidate for the 2012 Republican presidential nomination and former speaker of the U.S. House of Representatives.[1] In early 2012, Adelson contributed $5 million to Winning Our Future, a super-PAC supporting Gingrich that spent lavishly on negative TV ads against rival presidential candidate Mitt Romney. These attack ads were widely believed to have helped Gingrich win the South Carolina primary.[2] Adelson's spouse, Miriam, followed up with an additional $5-million donation to the PAC aimed at influencing the 2012 Florida primary.[3]
The Adelsons' support for Gingrich has attracted criticism from some conservatives for financing negative attack ads that seem to criticize the practice of rapacious capitalism. The support has also underscored the impact that the controversial 2010 Supreme Court ruling on Citizens United, which allowed unregulated donations in election campaigns, has had on politics.
Reported the New York Times: "Those attacks, which focused on Mr. Romney's wealth and private equity career, also drew condemnation from many conservatives, who said Mr. Gingrich's allies were undercutting free-market capitalism and amplifying class-warfare arguments being made by Democrats and Occupy Wall Street demonstrators. In making the couple's second $5 million contribution, Dr. Adelson expressed a wish to Winning Our Future officials that the money be used 'to continue the pro-Newt message,' one of the people familiar with the contribution said, rather than attack Mr. Romney. The Adelsons' contributions on Mr. Gingrich's behalf illustrate how rapidly a new era of unlimited political money is reshaping the rules of presidential politics and empowering individual donors to a degree unseen since before the Watergate scandals."[4]
For his part, when queried about why Adelson supported his campaign, Gingrich said in an interview on NBC: "He knows I'm very pro-Israel. That's the central value of his life. I mean, he's very worried that Israel is going to not survive."[5]
Discussing the Gingrich-Adelson relationship, the Daily Beast reported: "When Newt Gingrich called the Palestinians an 'invented people' and accused the State Department of coddling those 'who would censor the world on behalf of Islam,' it may have seemed to some to be head-scratching harshness. But his views on foreign policy, and particularly the Middle East, appear to be in lockstep with his staunchly pro-Israel backers, including the casino-owning billionaire who is one of Gingrich's most generous supporters."[6]
Previously, Adelson's Sands Corporation supported Gingrich's "527" organization, American Solutions for Winning the Future, a so-called soft-money political action committee (PAC) not subject to Federal Election Commission's PAC regulations, providing $1 million during the 2006 election cycle, $5 million during the 2008 cycle, and $1 million during the 2010 cycle.[7] "Sheldon has always loved Newt. He stuck with him through all of this," said Fred Zeidman, an Adelson friend, in a media interview. "He stuck with him when he stumbled. Newt, I think, is very reflective of Sheldon's mindset. Particularly with Israel."[8]
"Pro-Israel" in Israel
In an indication of Adelson's importance to the hawkish "Israel lobby," the conservative Zionist Organization of America (ZOA) awarded him the "Theodor Herzl Gold Medallion" in December 2009. The award is given to people who make a "unique, lasting, and historic contribution to the cause of Zionism and the Jewish people."[9] Speakers at the event included Israeli Prime Minister Binyamin Netanyahu (by video), Vice-Prime Minister and former Israel Defense Forces Chief-of-Staff Lt.-Gen. Moshe Yaalon, and Rep. Eric Cantor (R-VA).
ZOA leader Morton Klein used the event to denounce the Likud-led government's partial 2010 moratorium on Jewish settlement construction in the West Bank, calling the policy "racist." During his talk after receiving the Herzl award, Adelson commented that "Each time [Klein] opened up his mouth, I thought it was me talking." According to Forward, "A spokesman for Adelson stated later that his support for Netanyahu 'has not changed.' But Klein disclosed that Adelson will travel to Israel soon to lobby Netanyahu against the settlement moratorium."[10]
Adelson's support for Netanyahu has also been at the center of a dispute over the future of Israel's print media. In 2007, Adelson founded Israel Hayom (or Israel Today), a free Hebrew-language newspaper that by the end of 2009 had a print circulation of some 250,000.[11] According to Forward, on its very first day in circulation, Yisrael Hayom was "already one of the largest-circulation papers in the country. Adelson's new paper is drawing questions from other journalists, who worry about the mogul's connections to Likud leader Benjamin Netanyahu, and also from the owners of other Israeli newspapers, who are a famously tight-knit club."[12]
In response to the growing influence of Israel Hayom, the country's two largest Hebrew newspapers, Yedioth Ahronoth and Maariv, began pushing a bill in late 2009 that would ban foreign ownership of newspapers (Adelson is a U.S. citizen). Haaretz, an English-language Israel daily, reported in January 2010 that Adelson's free tabloid posed "an existential threat" to the other Hebrew dailies. "Yedioth Ahronoth is bleeding and losing its hegemony. Maarivmay fold in less than a year. The result is all-out war. Yedioth Ahronoth and Maariv are trying to silence Israel Hayom through a bill prohibiting foreign ownership of newspapers. Other bills are now in the pipeline. Meanwhile, in an amazing coincidence, the two newspapers are furiously assailing those perceived as Adelson's proteges: Benjamin and Sara Netanyahu. Bibi's immediate ouster is not only a political aspiration, but now also an essential business interest of the two veteran afternoon papers."[13]
Wading into the dispute, Adelson claimed in a high-profile interview with the Jewish Telegraph Agency (JTA) in December 2009 that he and his newspaper are not political. Responding to a journalist's statement that "In Israel, your political involvement is well known," Adelson declaimed, "What political involvement? I am not involved politically in Israel. Period. And everybody thinks I started the newspaper Israel HaYom purely to benefit Bibi. Nothing could be further from the truth. I started the newspaper to give Israel, Israelis, a fair and balanced view of the news and the views. That's all. It is not 'Bibi-ton.' It is not a newspaper started for and operated for Bibi. And this is the propaganda of our competitors to say to their customers, 'Don't take Israel Hayom seriously because all it is is a promotion for Bibi. …' All it is is just competitive propaganda. I am not involved politically whatsoever."[14]
Commented one Israel observer, "Adelson's self-proclaimed rejection of politics must be relatively new. Until the end of 2008 he was the primary funder of the pro-Republican, pro-Iraq War and pro-Bush administration Freedom's Watch advocacy group."[15]
Impact of Economic Crisis
In an October 2008 article for Right Web, Eli Clifton wrote, "With shares in his casino empire plunging 65 percent, Adelson could cut back on his charitable giving. In fact, he announced in September he would do just that. 'On September 9, billionaire casino mogul Sheldon Adelson announced that he was reducing his donations to Birthright Israel in 2009 and 2010, respectively, to $20 million and $10 million, after giving $70 million over the previous two years,' reported the Forward."[16]
In December 2008, Freedom's Watch, a neoconservative-aligned pressure group that received most of its funding from Adelson, shuttered. The right-wing Washington Times reported, "Freedom's Watch was foiled this year by stiff political and economic headwinds and ended up spending far less than the reported $200 million budget the organization had hoped for, and its dependence on Mr. Adelson was part of its undoing. Only a year ago, Mr. Adelson, 75, was the third-richest man in America, with a net worth of $28 billion. But since then, Mr. Adelson's company, Las Vegas Sands Corp., has lost 95 percent of its stock value. … Mr. Adelson contributed most of Freedom's Watch's money, sources familiar with the group's operation said. The organization's reliance on his largesse was such that over the summer all staffers were herded in front of a video camera to sing 'Happy Birthday' to Mr. Adelson."[17]
Conservative Philanthropy
Adelson's philanthropy is directed though the Adelson Family Foundation, which he created in January 2007. Among its grantees has been the Adelson Institute for Strategic Studies, a project of the Shalem Center, a Likud Party-aligned group based in Jerusalem that claims on its website to engage "in research, education, and publications in areas that include Jewish moral and political thought, Zionist history and ideas, Biblical archaeology, democratic theory and practice, strategic studies, and economic and social policy."[18]
During the George W. Bush presidency, Adelson was supportive of the administration's Middle East policies, though he opposed its efforts to jump start peace talks on the Israeli-Palestinian conflict, including the Condoleezza Rice-led Annapolis talks in late 2007. After the influential American Israeli Public Affairs Committee (AIPAC) issued a statement supporting the talks, which were aimed at a creating a framework for a two-state solution, Adelson told the Jewish Telegraphic Agency that he was withdrawing his support for AIPAC. He said: "I don't continue to support organizations that help friends committing suicide just because they say they want to jump."[19]
As a backer of Freedom's Watch, whose key leaders included former Bush White House spokesman Ari Fleischer and the strip-mall magnate Melvin Sembler, Adelson brought widespread media attention to his efforts to push for hawkish, Israel-centric U.S. policies. As the Washington Post reported, "Many in Freedom Watch's donor base—including Adelson … and Sembler … —have always been strong supporters of Israel. The group's initial ad blitz in defense of Bush's troop buildup in Iraq came naturally out of those interests."[20]
Commenting on the Post story, commentator Jim Lobe wrote: "I don't doubt that the group's donors consider themselves 'strong supporters of Israel,' but what precisely is meant by that? ... It implies that neoconservatives have Israel's best interests at heart, which, as in the case of the Iraq war (and last summer's conflict with Hezbollah) and in so many other instances, is demonstrably not the case. It also puts those individuals or organizations—particularly in the American Jewish community—that are very concerned about Israel but that believe that the neoconservatives have actually undermined the country's security in a kind of political limbo."[21]
In mid-2007, Adelson attended a conference in Prague titled "Democracy and Security" that was cosponsored by the Adelson Institute for Strategic Studies, the Czech Foreign Ministry, the Prague Security Studies Institute, and Spain's Foundation for Social Studies and Analysis (FAES), headed by former conservative Prime Minister Jose Maria Aznar. Conference participants included Natan Sharanksy, the late former Czech President Vaclav Havel, and Sen. Joseph Lieberman, the "independent Democrat" from Connecticut who is closely associated with the neoconservative faction in the United States. Also in attendance were a number leading U.S. hawks, including the Foundation for the Defense of Democracies' (FDD) president Clifford May; the American Enterprise Institute's Richard Perle, Michael Rubin, Michael Novak, Joshua Muravchik, and Reuel Marc Gerecht; Herb London, John O'Sullivan, and Anne Bayefsky of the Hudson Institute; Bruce Jackson, a former director of the Project for the New American Century; and Tod Lindberg of the Hoover Institution.[22]
According to an Inter Press Service-sponsored blog, "Sharansky, chairman of both the Adelson Institute and of One Jerusalem, a group created to oppose any move under the Oslo peace process to recognise Palestinian sovereignty over any part of Jerusalem, is a former Soviet refusenik whose 2004 book, The Case for Democracy, helped inspire Bush's ringing 2005 Inaugural Address ... Aznar and Havel are co-chairs of the 'international' section of the Committee on the Present Danger (CPD), which was launched by FDD in June 2004 and whose website is www.fightingterror.org. Sen. Joe Lieberman, an honorary co-chairman of CPD, keynoted the opening session. In other words, the conference constituted a kind of 'Neo-Conservative International' designed to rally support for 'dissidents,' primarily from the Islamic world, and give them hope that 'regime change' in their countries is possible much as it was in the former Soviet bloc almost 20 years ago."[23]
Adelson has also been a major political donor since long before he began supporting Newt Gingrich's 2012 presidential campaign. He donated more than $1 million to political candidates between 1984 and 2007, according to data gathered by campaign donor search engine Newsmeat. The vast majority of his donations during this period, more than $800,000, went to key Republicans, including George W. Bush, Rick Santorum, Tom Delay, and Rudy Giuliani.[24]
Biography
Forbes magazine's summary of Adelson's career reads: "Son of a Boston cabdriver. Borrowed $200 from his uncle to sell newspapers at age 12. Made first fortune in trade shows. Created computer industry's premier show, Comdex, mid-1980s; ran 70% profit margin renting space for 15 cents a square foot and leasing it to exhibitors for up to $40 a square foot. Sold show to Japan's Softbank for $862 million in 1995. Then Las Vegas: bought old Sands casino for $128 million, demolished it to build the $1.5 billion all-suites Venetian casino resort and the 1.2-million-square foot Sands Convention Center. Changed the way Vegas does business by enticing conventioneers to Sin City midweek, taking emphasis off gambling. Sold suites for $250 a night, added high-end retailers, celebrity-chef restaurants. Old guard mocked him: 'I loved being the outsider. I didn't care what those guys said.' Took Las Vegas Sands public December 2004. Building $1.8 billion Palazzo resort adjacent to arch-rival Steve Wynn's Wynn Las Vegas. Big bet on Asia: opened $265 million Sands Macau casino May 2004, recouped entire investment in one year. Ramping up construction on Cotai Strip: $6 billion project will place 7 hotel-casinos on Macau's 2 islands, Taipa and Coloane. Cornerstone of project will be $1.8 billion Venetian Macau. Last May won coveted Singapore gaming license. Plans to build $3.5 billion Marina Bay Sands on 51-acre site with a view of the city's skyline."[25]
Please note: IPS Right Web neither represents nor endorses any of the individuals or groups profiled on this site.
digg.com delicious.com facebook.com newsvine.com/ stumbleupon.com/
Close
Please click the following link to bookmark this page:
If the link doesn't appear don't worry, your browser doesn't support this function. Try pressing 'ctrl + d' on a PC or 'cmd + d' if your using a Mac.
Close
Affiliations
Freedom's Watch: Funder Adelson Institute for Strategic Studies: Funder Republican Jewish Coalition: Member Adelson Family Foundation: Founder American Israeli Public Affairs Committee: Past supporter
Business
Israel Hayom: Owner Las Vegas Sands Corp: CEO
Education
City College of New York
Adelson, Sheldon News Feed Gingrich Patron Could Have a Plan B: Romney - New York TimesAt Nevada's Conspiracy Caucus, the Paul Army Wins - The AtlanticSheldon Adelson's Long Odds on Gingrich - Mother JonesAdelson, Newt donors convene at Venetian in Vegas - Politico (blog)On the Call: Las Vegas Sands CEO Sheldon Adelson - CBS NewsCorrections: February 5 - New York TimesHome means Nevada to me - Las Vegas SunMeet Karl Rove's Sheldon Adelson - SalonSheldon, Who? Gingrich Keeps Big Money Donor Sheldon Adelson At A Distance - ABC News (blog)Behind Gingrich's Rise, Billionaire Pal Sheldon Adelson - ABC News
The Right Web Mission
Right Web tracks militarists' efforts to influence U.S. foreign policy.
Sources
[1] Nicholas Confessore, 'Super PAC' for Gingrich to Get $5 Million Infusion, New York Times, January 23, 2012, http://www.nytimes.com/2012/01/24/us/politics/super-pac-for-gingrich-to-get-5-million-infusion.html.
[2] Nicholas Confessore, 'Super PAC' for Gingrich to Get $5 Million Infusion, New York Times, January 23, 2012, http://www.nytimes.com/2012/01/24/us/politics/super-pac-for-gingrich-to-get-5-million-infusion.html.
[3] Nicholas Confessore, 'Super PAC' for Gingrich to Get $5 Million Infusion, New York Times, January 23, 2012, http://www.nytimes.com/2012/01/24/us/politics/super-pac-for-gingrich-to-get-5-million-infusion.html.
[4] Nicholas Confessore, 'Super PAC' for Gingrich to Get $5 Million Infusion, New York Times, January 23, 2012, http://www.nytimes.com/2012/01/24/us/politics/super-pac-for-gingrich-to-get-5-million-infusion.html.
[5] Quoted in Mondoweiss, "Gingrich says his backer's 'central value' is Israel (and NBC drops the subject)," Mondoweiss, January 18, 2012, http://mondoweiss.net/2012/01/gingrich-says-his-backers-central-value-is-israel-and-nbc-has-no-more-to-say-on-the-subject.html.
[6] Arom Raston, "Casino Magnate Sheldon Adelson Is Betting on Newt Gingrich," Daily Beast, December 16, 2011, http://www.thedailybeast.com/articles/2011/12/16/casino-magnate-sheldon-adelson-is-betting-on-newt-gingrich.html.
[7] Center for Responsive Politics, "American Solutions Winning the Future," http://www.opensecrets.org/527s/527cmtedetail.php?ein=205457079&cycle=2010.
[8] Arom Raston, "Casino Magnate Sheldon Adelson Is Betting on Newt Gingrich," Daily Beast, December 16, 2011, http://www.thedailybeast.com/articles/2011/12/16/casino-magnate-sheldon-adelson-is-betting-on-newt-gingrich.html.
[9] ZOA, "Zionist And Philanthropy Giant Sheldon Adelson Receives Herzl Gold Medallion At ZOA Dinner On December 13, 2009," December 15, 2009, http://www.zoa.org/sitedocuments/pressrelease_view.asp?pressreleaseID=1758.
[10] Josh Nathan-Kazis, "From the Right: ZOA Faithful Challenge Israelis on Freeze," Forward, December 16, 2009, http://www.forward.com/articles/121180/.
[11] Ari Shavit, 'Media Difficulties," Haaretz, January 22, 2010, http://www.haaretz.com/hasen/spages/1144124.html
[12] Alan D. Abbey, "Vegas Casino King Makes Bid For Israeli Media Moguldom," Forward, August 15, 2007.
[13] Ari Shavit, 'Media Difficulties," Haaretz, January 22, 2010, http://www.haaretz.com/hasen/spages/1144124.html
[14] Jacob Berkman, "Sitting down with Sheldon Adelson," The Fundamentalist, Jewish Telegraph Agency, December 17, 2009, http://blogs.jta.org/philanthropy/article/2009/12/17/1009794/sitting-down-with-sheldon-adelson
[15] Eli Clifton, "Adelson Strikes a Belligerent Tone with the JTA," Lobelog, Inter Press Service, December 18, 2009, http://www.lobelog.com/?p=324
[16] Eli Clifton, "The Economic Crisis: Will Money Trump Ideology?" Right Web, October 28, 2008, http://www.rightweb.irc-online.org/articles/display/The_Economic_Crisis_Will_Money_Trump_Ideology.
[17] Jon Ward, "Political group Freedom's Watchto shut down," Washington Times, December 9, 2008.
[18] Israel News Agency, February 6, 2007; Philanthropy News Digest, May 3, 2007.
[19] Inter Press Service, November 21, 2007.
[20] Paul Kane and Jonathan Weisman, "A Conservative Answer to MoveOn.org," Washington Post, January 20, 2008.
[21] Jim Lobe, "Freedom's Watch and 'Strong Supporters of Israel,'" LobeLog.com, January 20, 2008.
[22] "Democracy and Security Conference," Prague, Czech Republic, June 5-6, 2007, http://www.democracyandsecurity.org/.
[23] Jim Lobe, "A Neoconservative International Targets Iran," LobeLog.com, June 6, 2007.
[24] Newsmeat, "Hall of Fame Billionaires: Sheldon Adelson," NewsMeat.com, http://www.newsmeat.com/billionaire_political_donations/Sheldon_Adelson.php.
[25] Forbes, "The World's Billionaires: #6 Sheldon Adelson," Forbes.com, March 8, 2007.
http://rightweb.irc-online.org/profile/Adelson_Sheldon