The feel-good video of the year
As-salaamu 'alaikum (peace be to you),
The parents of these nine-year-old Muslim twins reported to CAIR that their children had been facing chronic anti-Muslim bullying for years. They told us their son was taunted because of his religion and ethnicity, and was told, "All Muslims are dirty and they kill people." Their daughter was allegedly slapped, hit in the eye and told "go back to your country." <![if !vml]>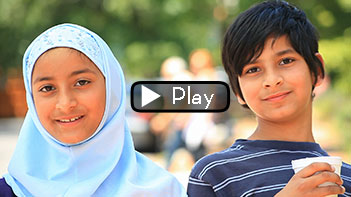 <![endif]>
Out of the 2,700 discrimination cases we handled in 2012, the sister and brother who were bullied in school inspired us by turning adversity into an educational opportunity.

When we learned of the abuse, our attorneys contacted school officials right away and assisted the school district in developing a more inclusive and safe environment for minority students.

From the moment CAIR stepped in to help them, they wanted to help CAIR. CAIR staff teamed up to help their case, and they teamed up to help CAIR. On their own initiative, the twins set up a lemonade stand and raised $50 for CAIR. Their parents matched the gift to honor their resourcefulness. Click here to watch the video online.
There are thousands of other Muslim kids being bullied in school who need CAIRís intervention. We are looking to put more resources into anti-bullying intiatives in 2013. Help CAIR stand by our youth.
American Muslims know there is one organization that comes to their aid when their children face school bullying, or when they themselves face discrimination or bias in the workplace, in airports, at border crossings, or when exercising their rights as citizens.

I urge you to take advantage of the last days of 2012 to make a 100% tax-deductible and zakat-eligible donation to CAIR so that we may continue to mobilize American Muslims -- like the "Lemonade Girl" and her brother -- to defend their constitutional rights and enhance understanding of Islam.

Please contribute generously today using the button below; or, you can mail your contribution to 453 New Jersey Ave. S.E., Washington, DC 20003. CAIR's tax ID number is 77-0646756.

I urge you to consider giving $50, $100, $500, $1,000, $2,500, $5,000, or whatever you can.

If you donated in the past, please consider giving again. Help us raise $290,000 by the end of the month. Send your contribution to CAIR as a resounding message of support!

Thank you for your support and may God bless you.

Nihad Awad
CAIR National Executive Director
Please send this appeal to your friends and family, and post on Facebook, Twitter, and other networks.<![if !vml]>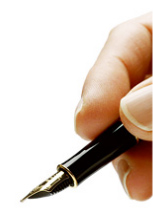 <![endif]>