Demolishing Israel's lies about Gaza Freedom Flotilla:
Interview with ex-US Marine Kenneth O'Keefe
Please spare a few minutes to watch the following three-part video – a recording of an interview with former US Marine Kenneth O'Keefe, to be broadcast on the BBC's "HARDtalk" programme on Monday 28 June 2010.

Kenneth O'Keefe was one of the peace activists abroad the Gaza-bound Turkish aid ship, Mavi Marmara, when it was attacked by Israeli commandos who murdered nine peace activists on the ship.

In the interview, Mr O'Keefe eloquently, politely and calmly demolishes all the Israeli lies and justifications for the murder of the peace activists.

You can watch the all three parts of the interview here:

http://tinyurl.com/38psvol

======================================
Boycott Mountain Equipment Coop Now
Dear Friends:
In late May, CPA sent out a call to endorse a total boycott of Mountain Equipment Coop which insists on carrying Israeli products. The attack on the Free Gaza flotilla followed shortly thereafter, which needed the energies of all activists to protest against this murderous piracy and to refute the Israeli government "spin". Therefore, we have extended the deadline for joining the campaign to July 15, 2010, and we thank those groups and individuals who have already sent us their endorsements. We are sure, that with increased focus and commitment , the boycott Israel movement will be successful.
Hanna Kawas,
Canada Palestine Association.
***
Following Israel's act of deadly piracy on the high sees, it is now more important than ever to support the global boycott Israel movement and isolate all those who are complicit in its documented ethnic cleansing and military war crimes.
Please read the statement below put out by Canada Palestine Association, ask your organization and friends to endorse it and email your endorsement to info@cpavancouver.org by July 15, 2010 for inclusion on our website (see website homepage for further background info).
Then inform MEC of your position by emailing info@mec.ca and their CEO at DLabistour@mec.ca.
Lets tell MEC that consumers in Canada do not need hydration systems from a company whose products are "field-tested" and used by the Israeli military, very likely in the assaults on Palestinian civilians in Gaza. Tell MEC this kind of business does not advance human rights and we will have no part of it.
The Canada Palestine Association in Vancouver, B.C. calls upon all Palestine solidarity organizations and all those who support Palestinian human rights in Vancouver and Canada to focus their efforts on imposing a general boycott on Mountain Equipment Coop (MEC).
Despite efforts to engage in constructive dialogue on various occasions, MEC has refused to divest from Israeli products. Within the framework of International Humanitarian Law, the United Nations Universal Declaration of Human Rights and all relevant international conventions, the Canada Palestine Association:
1. Considers importing products manufactured in factories that have ties with the Israeli state or any of its instruments such as the "Israeli Defense Forces" as morally abhorrent and detrimental to efforts to uphold Palestinian human rights, and
2. Calls upon all Palestine solidarity organizations and individual supporters of Palestinian human rights to impose a general boycott on Mountain Equipment Coop until it cuts all ties with Israel.
Canada Palestine Association
======================================
Bulletin of the Atomic Scientists Needs Your Support
The importance of your support for the Bulletin
We work for you--and the policy leaders and scientists who understand that knowledgeable, motivated citizens can create a powerful movement for a safer, more sustainable world.
The consequences of ignorance and inertia have become more serious in the 65 years since the Manhattan Project scientists established the Bulletin. They could not remain indifferent to the risks of nuclear proliferation and climate change, and neither can we.
In recent weeks, you have helped the Bulletin to post op-eds and analysis on the New Start treaty, the recent U. N. Nonproliferation Review Conference, and the Nuclear Security Summit. New features, op-eds, and columns are added every week.
Only with your continued tax deductible support can we continue to bring you the best from the scientific and security expert community! Please donate online, or send your contribution to the address at the right.
CONTACT INFORMATION

Kendal Gladish
Director of Development
Bulletin of the Atomic Scientists
77 W Washington St., #2120 Chicago, IL 60602

O: 312.364.9710, ext. 17
C: 847.204.0724
media@thebulletin.org
======================================
Speaking in Italy and Austria
Dear friends,
I am out of the big prison of the Bethlehem ghetto and I am on my way to give talks in Italy and Austria. A schedule can be found at http://www.qumsiyeh.org/schedule/ We would like to see those of you in the areas along this travel route. I will be speaking to various groups about life in occupied Palestine and about popular resistance. On the day I left, I heard that close friends of ours had two of their children (13 and 14
y.o.) abducted by the Israeli army supposedly for being in a part of the occupied areas offlimits to Palestinians from the other ghettos of the occupied areas. Much is happening now globally and I apologize for not updating you with frequent emails while traveling. For example, we heard of the new Israeli law being proposed that will criminalize the activities of promoting boycotts, divestment, and sanctions (BDS, activities that were common in the other apartheid situation of South Africa).
But this seems merely a mean-spirited campaign like other Israeli actions (including the attack on the humanitarian ships) that help solidify the notions that the Israeli government is indeed fascist/racist. In good news, we note that over 1000 demonstrators succeeded in stopping the unloading of Israeli ships in the port of Oakland. Dock workers around the world are acting and refusing to work with Israeli ships. There should be no business as usual while we still have apartheid here.
***
Choose Peace – End the Siege of Gaza and Occupation of Palestine
By Mairead Maguire, Nobel Peace Laureate
Mazin Qumsiyeh, PhD
A Bedouin in cyberspace, a villager at home http://qumsiyeh.org
======================================
Examining Causes of the Ahmadi Massacre in Lahore

Why did this massacre of Ahmedis take place on May 28, 2010, in Lahore? The media and Pakistani officials allege it was a random Al-Qaeda or Pakistani Taliban attack, having no connection to the Ahmadiyya faith.

In fact, after all the attack at one mosque was completed, the perpetrators raised the slogan 'Khatme Nubuwat Zindabad'. Had it been a Sunni mosque or Shi'i Imam Barra, this gesture would not naturally ensue from their mouths. Raising a specific controversial slogan as the sign of jubilation on the job well done reflect on the motives of the attackers.
Secondly, terrorists sent text messages to the media informing them that some mishap is about to happen with location demarcated.
Thirdly, it is no surprise, then, that the media arrived before the incidence and saw the entire episode while the police joined them nearly one hour after the attack had begun.

Fourthly, the very next day a mullah gave a sermon declaring ahmedis " wajibul qatal (worthy of being killed). The following morning, those words motivated a person to murder an elderly ahmedi in his bed and attacked his son as well.
Fifthly, following the May 28th massacre 13 religious leaders presided over a conference and collectively declared Ahmedis to be "Wajibul Qatal". They further declared the massacre an Ahmadiyya conspiracy in hopes of repealing Pakistan's anti-Ahmadiyya laws.

Sixthly, the mullahs issued an ultimatum to Nawaz Sharif with all the possible threats because he referred to Ahmadis as "brothers and sisters".

To its credit, The Pkaistan Assembly demonstrated a concern over the incidence. True concern, however requires a study of the root cause of these hate crimes – in particular the legislation of 1974 and 1984.

These are just my humble observations from 10,000 miles away as a spectator through the electronic and print media and may be taken as food for thought.


Anwer Khan
Los Angeles, CA, USA.
===================================
Brazilian cartoonist, Carlos Latuff, creates artworks that call on the world to condemn Israeli holocaust of Gaza
Al-Jazeerah, CCUN, June 28, 2010


<![if !vml]>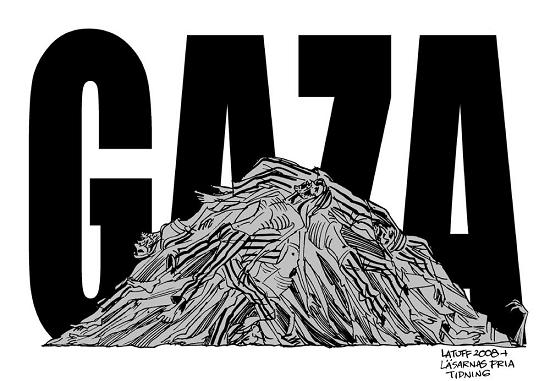 <![endif]>


<![if !vml]>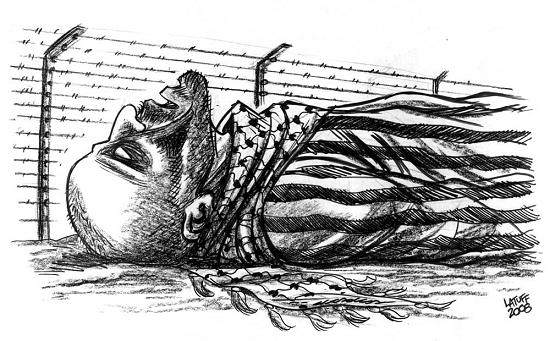 <![endif]>


<![if !vml]>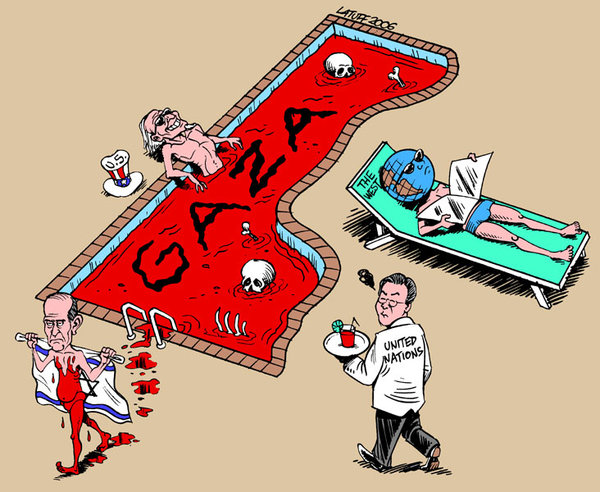 <![endif]>


<![if !vml]>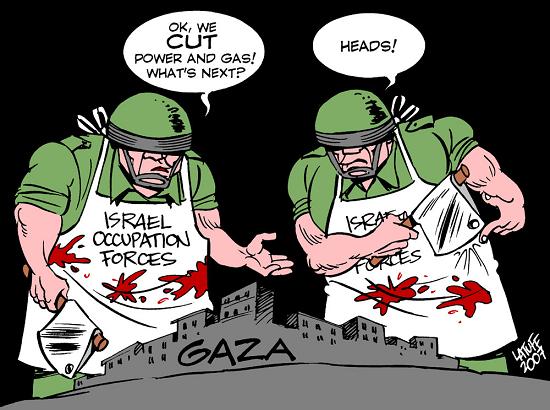 <![endif]>


<![if !vml]>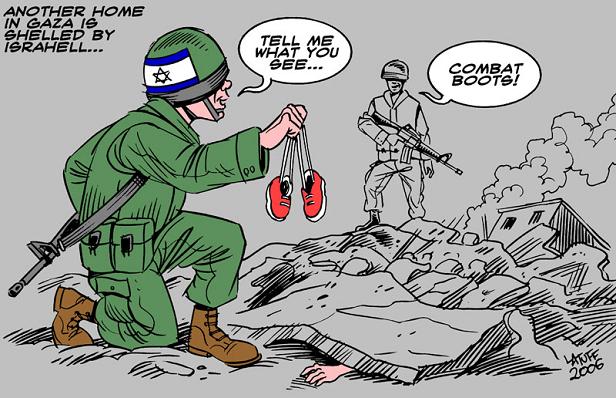 <![endif]>


<![if !vml]>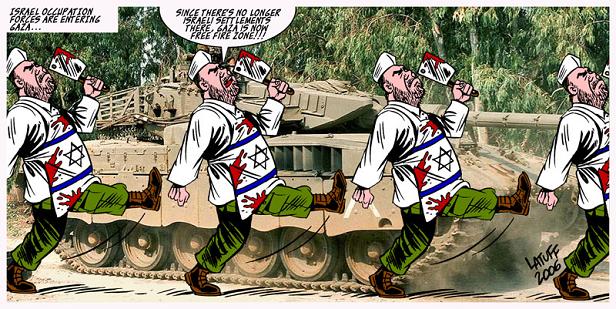 <![endif]>


<![if !vml]>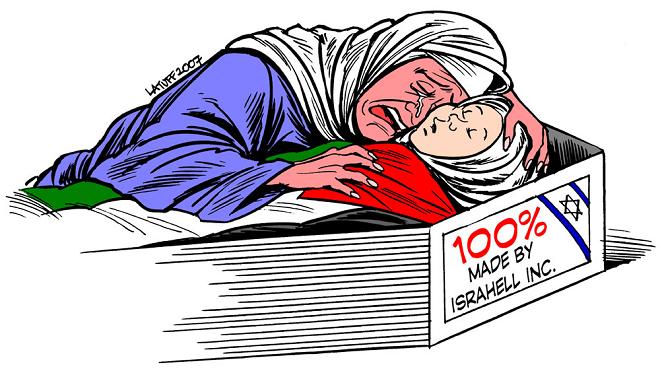 <![endif]>


<![if !vml]>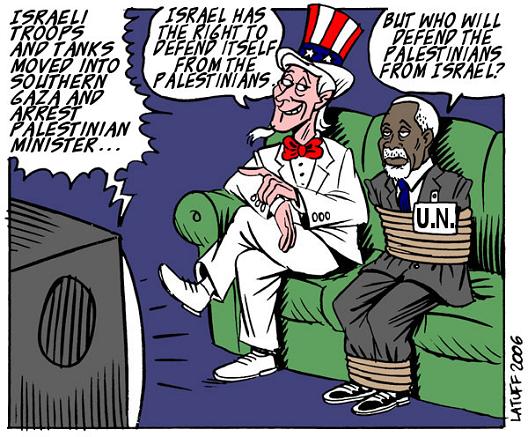 <![endif]>


<![if !vml]>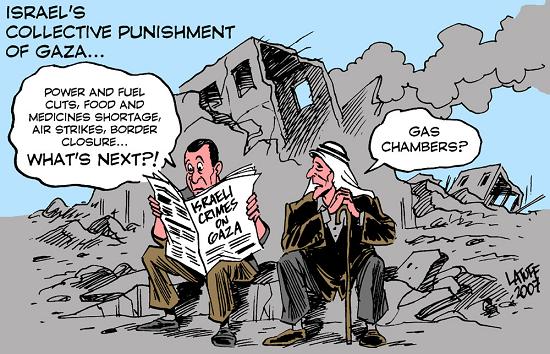 <![endif]>

<![if !vml]>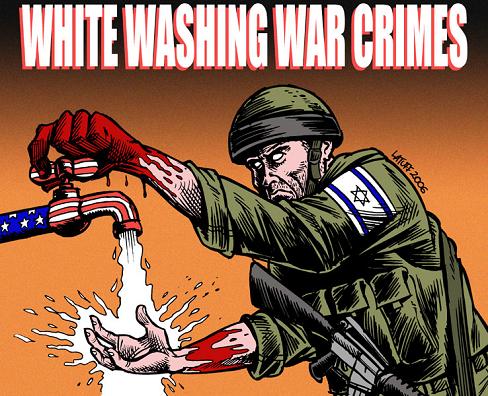 <![endif]>

<![if !vml]>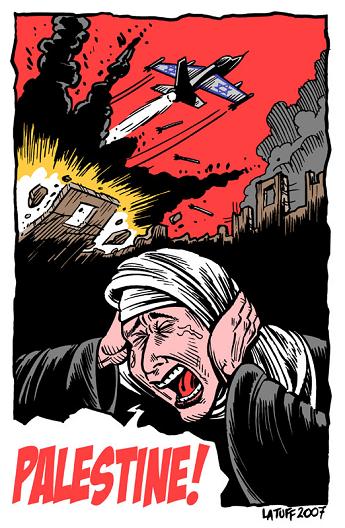 <![endif]>


<![if !vml]>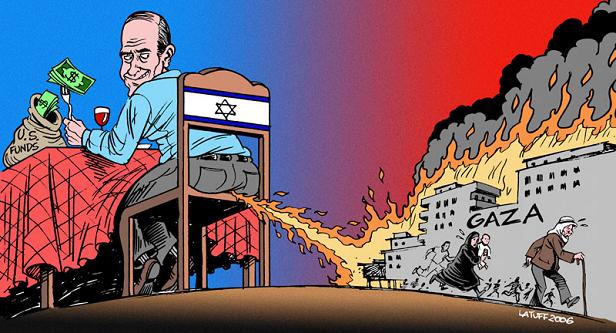 <![endif]>

<![if !vml]>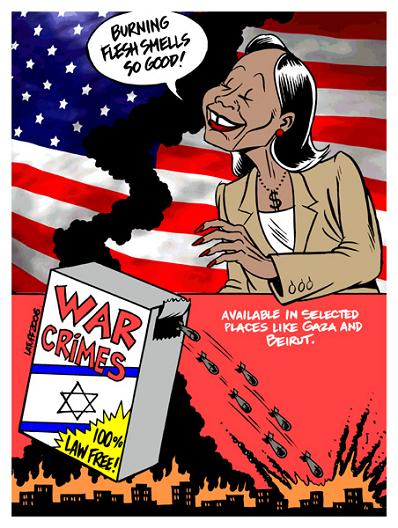 <![endif]>__