Israeli Occupation Government Prevents Palestinian-American Writer from Entering Palestine and Deports her Upon Arrival
November 4, 2018
Editor's Note:
While brutal force has been used to create Zionist Israel and sustain it thus far, Zionist claims to Palestine are false. Actually, from the five thousand years of known written history, there has been a continuous Palestinian-Canaanite presence in the Holy Land. Despite the Zionist false claims, the ancient Israelites ruled part of the land for only 85 years (during the reign of David, Solomon, and Solomon's son).
After that, the Egyptians conquered Palestine-Canaan in 925 BC, followed by Assyrians, Babylonians, Persians, Greeks, and Romans, before the Arab Muslim rule, starting from 636 AD.
By the Time Jesus started his mission, the three population groups of Canaanites, Palestinians, and Israelites were melted together in religion and language. Most of them became Christians when Constantine converted in 313 AD. Then, most of them became Muslims in the 7th and 8th centuries AD.
So, Palestinian Muslims, Christians, and Jews are the ones who have the right to claim descent from ancient Israelites, Palestinians, and Canaanites, not Zionists from other continents.
The following news stories are just examples of the Israeli occupation government violations of Palestinian human rights, on daily basis.
More detailed news stories can be found at the following sources: https://english.palinfo.com/, http://imemc.org/, https://paltoday.ps/ar/
The following news stories are from: http://imemc.org/,
***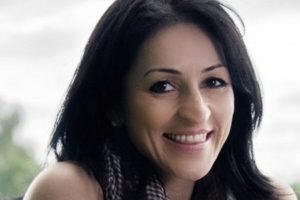 Palestinian-American Writer Prevented from Entering Palestine and Deported from the Airport by the Israeli Occupation Government
November 3, 2018 7:30 PM IMEMC News & Agencies
The Israeli occupation government banned and deported, on Friday night, a Palestinian-American writer and activist from the Ben Gurion airport, in Tel Aviv, as she had planned to attend a literary festival in the occupied West Bank.
Haaretz online newspaper reported that the Israeli Population, Immigration and Border Authority said it prevented Susan Abu al-Hawa, an American writer and activist of Palestinian origin, from entering Israel because she had allegedly not arranged her visit.
The reason for banning Abu al-Hawa reportedly stems from an incident that occurred in 2015, when Abu al-Hawa was banned entry upon her arrival at the Allenby Bridge crossing, between Jordan and the West Bank; according to Israeli sources, Abu al-Hawa acted "rude and insolent" at the time.
According to Haaretz, Abu al-Hawa was told that every future entry would have to be arranged in advance after she was barred from entering in 2015.
Ma'an further reports that Mahmoud Muna, a coordinator for the Kalimat Palestinian Literature Festival, which Abu al-Hawa was planning to attend, confirmed to Middle East Eye that she was taken aside and interrogated upon arrival at the Ben Gurion airport, only to be informed that she was being denied entry because she had not applied for a visa, ahead of her trip.
Muna added that Israeli authorities planned to deport Abu al-Hawa on the same night of her arrival at the airport on Thursday, but that a lawyer appealed. However, an Israeli judge ordered, on Friday, that Abu al-Hawa be deported at 10:00 p.m.
"For a conference on Palestinian Literature to take place without the participation of a foremost, internationally recognized Palestinian author is a travesty and a suppression of Palestinian culture."
"Abu al-Hawa has been a vocal supporter of the Palestinian cause and of the Boycott, Divestment and Sanctions (BDS) movement against the Israeli occupation," Middle East Eye reported.
Last month, Israel had also banned an American student of Palestinian origin, Lara al-Qassem, from entering Israel to study for her Master's degree at the Hebrew University.
However, after being detained at the Ben Gurion airport for over two weeks, al-Qassem was granted entry.
***
<![if !vml]>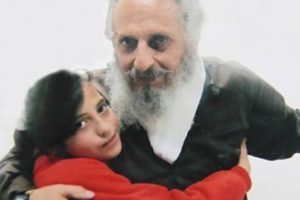 <![endif]>
Ailing Palestinian Political Detainee, Sidqi Hamed Zaro, 58, in Israeli Occupation Solitary Confinement After Being Unable to Leave the Room During Search
IMEMC, November 4, 2018
The Palestinians Detainees' Committee has reported, Sunday, that an ailing Palestinian detainee has been in solitary confinement at the Nafha Israeli occupation government prison, for several months, because his health condition is preventing him from leaving his room during security inspections by the soldiers.
The Committee stated that the detainee, Sidqi Hamed Zaro, 58, from the southern West Bank city of Hebron, was taken prisoner on August 16th, 2002, and was sentenced to 35 years in prison.
The detainee cannot walk without his crutches, and suffers from various health issues in the spine, the colon, stomach and intestines in addition to constant fatigue and serious weight loss.
The Committee said the Prison Authority in Nafha insists that he must leave his room when the soldiers check the grounds and windows, and whenever the daily count of the detainees is carried out.
However, his bad and deteriorating health condition has been preventing him from leaving his room, or even walking for a short distance, and has been forced into solitary confinement for "not complying with the soldiers' orders."
***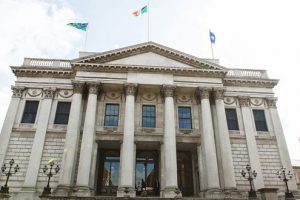 Irish Lawmakers Call for Arms Embargo on Israel
November 2, 2018 5:23 PM IMEMC News & Agencies
In a letter published in the Irish Times newspaper, Minister of State Finian McGrath and fifty other Irish TDs and Senators have called for an arms embargo to be placed on Israel, and for "an end to the bi-lateral arms trade between Ireland and the apartheid state".
In addition to independent Minister McGrath, the signatories include members of Sinn Féin, Solidarity-People Before Profit, Labour, the Green Party, Independents 4 Change and other independent members of the Oireachtas, who condemn "the shooting dead of some 205 [Palestinian] protestors, including 40 children, and wounding of more than 5,000 people by live fire [on the Great March of Return] in Gaza since April".
The letter ends by calling for "the international community, and the Irish government in particular, to take a stand to help end Israel's decades of colonial occupation, apartheid and war crimes against the Palestinian people."
Welcoming the statement, Ms. Fatin Al Tamimi, Chairperson of the Ireland-Palestine Solidarity Campaign (IPSC) and a Palestinian-Irish citizen said she "thanks the members of the Oireachtas for this important and principled statement of solidarity, showing once again the strong bonds between the Irish people and the Palestinian people, both of whom have struggled heroically against colonialism and oppression in their homelands."
áÅamimi noted, according to the PNN, that "the IPSC strongly echoes this call for an arms embargo on Israel, a measure that we Palestinians have long been asking for. Weapons sent to Israel are used to kill, maim and oppress my people, while weapons exported from Israel are marketed as being 'battle tested' on Palestinians. It is time to end this horrendous trade in death and destruction, which is a bloody stain upon the Irish state."
***
<![if !vml]>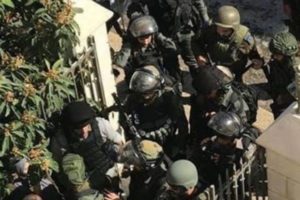 <![endif]>
Israeli Occupation Army Soldiers Injure Five Palestinians In Jerusalem
November 4, 2018 1:19 PM IMEMC News
Dozens of Israeli occupaiton soldiers and police officers invaded, Sunday, the offices of the Palestinian Ministry of Jerusalem Affairs, in Jerusalem governorate, and assaulted Palestinians, including staff members.
The Palestinian Red Crescent Society said the soldiers invaded the headquarters in Dahiat al-Barid area, north of Jerusalem, before attacking the Palestinians, causing mild-to-moderate wounds to five persons.
It added that the soldiers also fired many gas bombs at the Palestinians, hurled gas grenades into the offices.
The attack is part of Israel's attempts and violations aiming at preventing the Palestinians from having any form of official officers, and organizations, in the occupied city.
Last Thursday, dozens of Israeli soldiers and police officers attacked dozens of Palestinians participating in a seminar at Silwan Club in Ras al-'Amoud neighborhood, in occupied East Jerusalem, before abducting Jerusalem Governor, and three young men, but released the governor a few hours later.
Israel occupation government Internal Security Minister Gilad Erdan said Israel will prevent any Palestinian move in Jerusalem to "maintain its sovereignty on the city."
Nearly a month ago, soldiers and employees of the Israeli Health Ministry invaded a clinic run by the United Nations Relief and Works Agency (UNRWA) in the Sahera Gate area, in the Old City of occupied East Jerusalem.
<![if !vml]>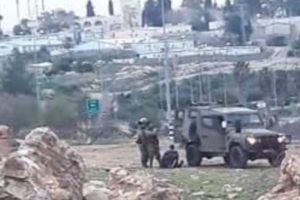 <![endif]>
Israeli Occupation Soldiers Abduct Four Palestinians In Hebron, Qalqilia and Ramallah
November 4, 2018 10:04 AM IMEMC News
Israeli occupation soldiers abducted, on Saturday at night and on Sunday at dawn, four young Palestinian men in the West Bank governorates of Hebron, Qalqilia and Ramallah.
Media sources in Hebron said the soldiers abducted Mohammad Ahmad al-Awawda, 21, from the al-Burj town, south of Hebron, in the southern part of the West Bank, after stopping him at the Container Roadblock, north of Bethlehem.
The Palestinian was on his way to the Al-Quds University, in Abu Dis town, east of occupied Jerusalem.
Furthermore, the soldiers abducted Mo'men Hasan an-Natsha, in the Shuhada Street area, in the center of Hebron city.
The soldiers also installed many roadblocks on main roads leading to Hebron city, in addition several villages and towns, before stopping and searching dozens of cars, and interrogated many Palestinians while inspecting their ID cards.
Furthermore, the soldiers invaded and searched homes in Azzoun town, east of the northern West Bank city of Qalqilia, and abducted a young man, identified as Abdul-Rahman Saleh 'Odeili.
Late on Saturday evening, the soldiers abducted Ehab Taha Tamimi, from Nabi Saleh village, west of the central West Bank city of Ramallah.
<![if !vml]>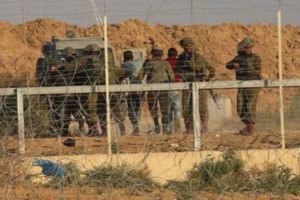 <![endif]>
Israeli Occupation Soldiers Seriously Injure A Palestinian In Gaza
November 4, 2018 3:25 AM IMEMC News
Israeli occupation soldiers shot and seriously injured, on Saturday evening, one Palestinian near the perimeter fence, east of the al-Maghazi refugee camp in central Gaza, and moved him to an Israeli hospital.
Israeli media sources said the wounded Palestinian is in a very serious condition, and that he was airlifted in an army helicopter to Soroka Hospital.
Palestinian media sources in Gaza said the soldiers fired dozens of live rounds at three Palestinians near the fence near the as-Sahri Gate, east of the al-Maghazi refugee camp, before wounding one of them.
Also on Saturday, a Palestinian child, identified as Mohammad Nasr al-Reefy, 14, died from serious wounds he suffered on August 21, 2014, during Israel's offensive on the Gaza Strip.
The Israeli missile instantly killed the child's brother Omar Nasr Ziad ar-Reefy, 4, and their father Nasr Ziad ar-Reefy, 35, in addition to his cousin Abdullah Tareq ar-Reefy, 7, and Abdullah's brother Ziad, 13, along with their father, Mohammad Ziad Abed-Rabbo ar-Reefy, 28.
<![if !vml]>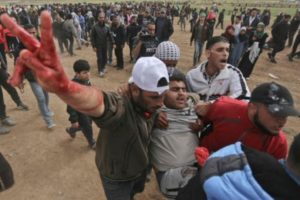 <![endif]>
Israel & Gaza Close To Ceasefire says Israeli Source
November 3, 2018 7:36 PM IMEMC News & Agencies
Israel and Palestinian factions in Gaza are close to an Egyptian-brokered ceasefire, a report said Saturday, citing a high-level Israeli source.
According to the Israeli Public Broadcasting Corporation, an unnamed senior political figure leaked that a deal was in the making between Israel and the Gazan administration to allow Qatar to provide the enclave with funds to pay its civil servants, as well as fuel.
The source added that the Israeli side would audit the funds to ensure they were not being used for "terror activities".
Since Palestinians began holding regular rallies along the buffer zone, on March 30, 2018, more than 200 protesters have been killed and thousands more injured.
Demonstrators demand the right to return to their homes and villages in historical Palestine, from which they were driven, in 1948, to make way for the new state of Israel.
They also demand an end to Israel's 12-year blockade of the Gaza Strip, which has gutted the coastal enclave's economy and deprived its roughly two million inhabitants of many basic commodities.
Egypt, Qatar and the UN have been working towards a ceasefire to ease the blockade in exchange for the termination of the protests.
<![if !vml]>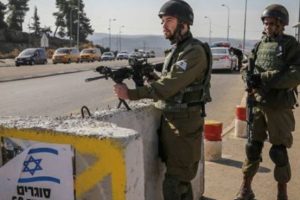 <![endif]>
Israeli Occupation Forces Intensify Raids on Tulkarem
Israeli occupation forces, on Saturday evening, raided a number of homes and terrorized residents in the city of Tulkarem, northern occupied West Bank, in a step seen as a collective punishment measure against the city's population, according to witnesses. Soldiers raided homes and buildings under construction and conducted wide-scale searches, while […]
November 3, 2018 7:18 PM IMEMC News & Agencies Israeli attacks, News Report, Tulkarem 0
<![if !vml]>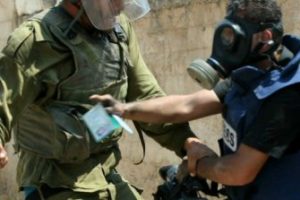 <![endif]>
MADA: Israeli Attacks on Media Expands and Grows More Violent
In 2013 , the UN General Assembly proclaimed November 2nd to be an International Day to End Impunity for Crimes against Journalists, by virtue of Resolution 68/163. The aim of this resolution is to confront the culture of impunity for perpetrators of crimes and attacks against journalists, and to empower […]
November 3, 2018 6:54 PM IMEMC News & Agencies Human rights, International, News Report 0
<![if !vml]>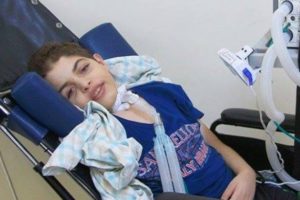 <![endif]>
Child Dies From Serious Wounds Suffered In 2014
Palestinian medical sources have reported, Saturday, that a child died from serious wounds he suffered after the army fired a missile at his home, during the Israeli war in the Gaza Strip, in the summer of 2014. The Al-Wafa' Rehabilitation Hospital said the child, Mohammad Nasr al-Reefy, 14, was seriously […]
November 3, 2018 1:46 PM IMEMC News Gaza City, Gaza Strip, Human rights, Israeli attacks, News Report 0
<![if !vml]>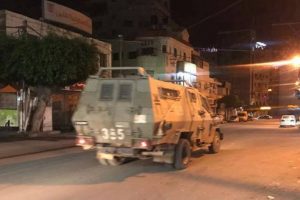 <![endif]>
Israeli Occupation Army Abducts Two Palestinians In Nablus
Israeli occupation soldiers abducted, on Saturday at dawn, two young Palestinian men from their homes in Nablus governorate, in the northern part of the occupied West Bank. Media sources in Nablus said several army jeeps invaded Tal Street, before the soldiers invaded and searched homes, and abducted Mohammad al-Qassas. They added […]
November 3, 2018 9:20 AM IMEMC News Israeli attacks, Nablus, News Report, West Bank 0
<![if !vml]>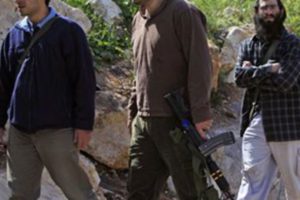 <![endif]>
Illegal Israeli Settlers Attack Two Palestinians In Hebron
A number of extremist illegal Israeli colonialist settlers attacked, on Friday evening, two Palestinians in the Salaima neighborhood in Hebron city, in the southern part of the occupied West Bank. Eyewitnesses said the assailants attacked the two Palestinians in their neighborhood, near the Ibrahimi Mosque, causing various cuts and bruises. […]
November 3, 2018 8:35 AM IMEMC News Hebron, Israeli attacks, Israeli Settlement, News Report, West Bank 0
<![if !vml]>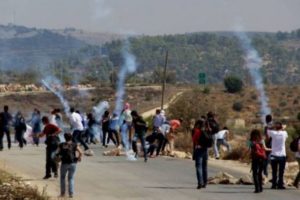 <![endif]>
Israeli Occupation Soldiers Injure Many Palestinians In Ni'lin
Israeli soldiers attacked, Friday, the weekly nonviolent procession against the Annexation Wall and colonies, in Ni'lin village, west of the central West Bank city of Ramallah, causing many Palestinians to suffer the effects of teargas inhalation. The soldiers attacked many locals, and international peace activists, marching against the illegal Annexation […]
November 3, 2018 2:19 AM IMEMC News Israeli Politics, Israeli Settlement, News Report, Non-violent action, Ramallah, The Wall, West Bank 0
<![if !vml]>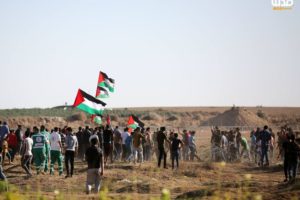 <![endif]>
Updated: Israeli Occupation Army Injures Many Palestinians In Gaza
Several Palestinians were injured by live bullets or sustained suffocation from teargas inhalation on Friday, as Israeli forces attacked the Great March of Return protests at Gaza-Israel border, the Health Ministry in Gaza has reported.. The forces fired live bullets and rubber-coated steel rounds at the protesters who gathered at […]
November 3, 2018 1:45 AM IMEMC News & Agencies Gaza Siege, Gaza Strip, Israeli attacks, News Report, Refugees/Immigration 0
<![if !vml]>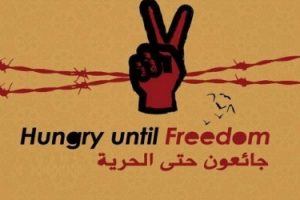 <![endif]>
Four Palestinian Detainees on Hunger Strike against Injustice
Four Palestinian prisoners in Israeli jails are currently engaged in hunger strikes to protect prisoners' rights and demand their freedom. Saddam Ali Ayad Awad, 28, from Beit Ummar near al-Khalil, has been on strike since 13 October, after occupation authorities renewed his administrative detention – imprisonment without charge or trial. Image: Saddam Awad, […]
November 2, 2018 5:55 PM IMEMC News & Agencies Israel, News Report, Prisoners 0
<![if !vml]>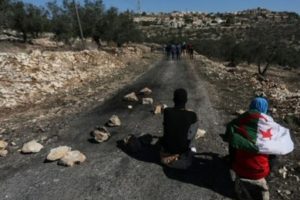 <![endif]>
Palestinians Suffer Tear-gas Inhalation during March at Kafr Qaddoum
A number of Palestinians and international peace activists were injured by Israeli forces during the weekly anti-settlement march, on Friday afternoon, in the village of Kafr Qaddoum, in the northern occupied West Bank district of Qalqilia. Coordinator of a local popular committee of Kafr Qaddoum, Murad Ishteiwi, said that dozens […]
November 2, 2018 5:45 PM IMEMC News & Agencies Human rights, Israeli attacks, News Report, Qalqilia 0
<![if !vml]>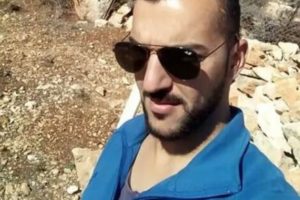 <![endif]>
Israeli Soldiers Abduct A Palestinian From His Land In Bethlehem
Israeli soldiers abducted, Friday, a Palestinian man while working on his farmland in the al-Khader town, south of Bethlehem in the occupied West Bank. Media sources said the soldiers abducted Ramzi Rezeq Salah, who is also a former political prisoner, and took him to Etzion military base. They added that […]
November 2, 2018 12:34 PM IMEMC News Bethlehem, Israeli attacks, Israeli Settlement, News Report, West Bank 0
<![if !vml]>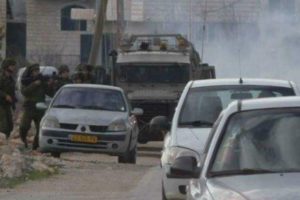 <![endif]>
Illegal Israeli Settlers Hurled Molotov Cocktails At Palestinian Cars Near Nablus
A group of illegal Israeli colonialist settlers hurled, Friday, Molotov cocktails at Palestinian, near the northern West Bank city of Nablus, on the Jenin-Nablus road. Ghassan Daghlas, a Palestinian official who monitors Israel's illegal colonialist activities in northern West Bank, said the colonists targeted many cars, but the Molotov cocktails […]
***
Share the link of this article with your facebook friends
This site contains copyrighted material the use of which has not always been specifically authorized by the copyright owner. We are making such material available in our efforts to advance understanding of environmental, political, human rights, economic, democracy, scientific, and social justice issues, etc. We believe this constitutes a 'fair use' of any such copyrighted material as provided for in section 107 of the US Copyright Law. In accordance with Title 17 U.S.C. Section 107, the material on this site is distributed without profit to those who have expressed a prior interest in receiving the included information for research and educational purposes. For more information go to: http://www.law.cornell.edu/uscode/17/107.shtml. If you wish to use copyrighted material from this site for purposes of your own that go beyond 'fair use', you must obtain permission from the copyright owner.