French Forces Actively Involved in Libya Fighting, Clashes in Sirte, Hundreds of Immigrants Drown
July 31, 2016
| | |
| --- | --- |
| | |
| A Libyan unity government fighters fires a mortar round in Sirte, Libya, July 26, 2016 | Libya government, oil guards say reach deal to reopen oil ports, July 29, 2016 |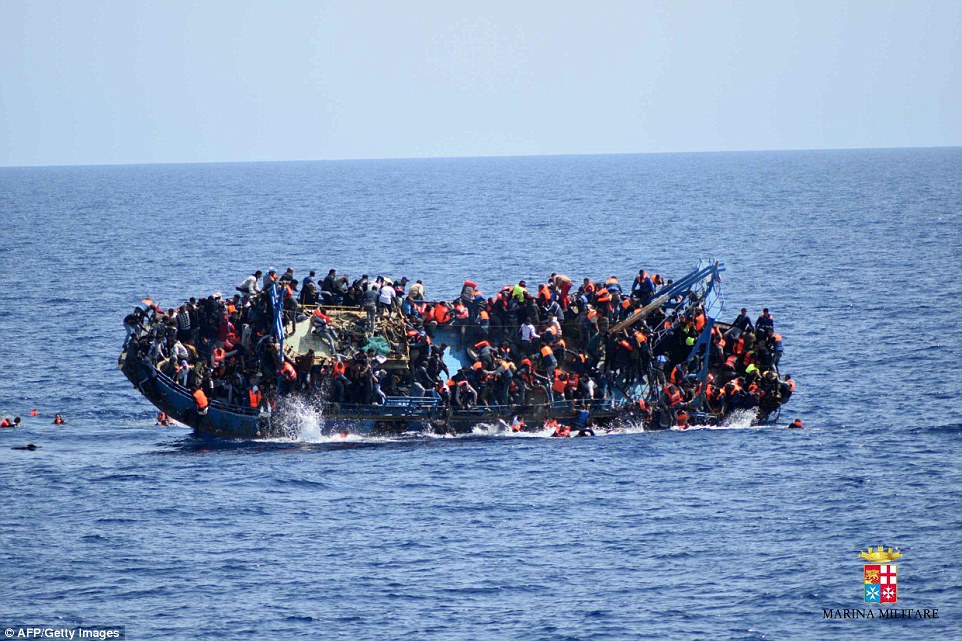 Immigrants drowning off Libyan coast, file, July 31, 2016
***
French Warplanes Bombed Libyan Islamist groups in Benghazi
Tripoli Post, 23/07/2016
Two Libyan military officials told The Associated Press on Thursday that a French warplane bombed Islamic militia positions outside the eastern Libyan city of Benghazi in retaliation for the deaths of French special forces.
http://www.tripolipost.com/articledetail.asp?c=1&i=11112
***
No Justification Whatsoever for French Intervention in Libya, Says PC
21/07/2016 02:23:00

Tripoli—
A strong statement against French military intervention in Libya was issued on Wednesday by the Presidential Council after France announced that three of its special forces soldiers were killed in eastern Libya.

Earlier on Wednesday, President Francois Hollande said three French soldiers were killed in a helicopter accident in Libya during an intelligence-gathering mission confirming that French special forces are active in the country.

A statement was issued on Wednesday by the Presidential Council of the UN-backed Government of National Accord (GNA) said that it "declares its displeasure of the French government's announcement that it has a presence in eastern Libya without the knowledge of the Council and without coordinating with it."

"At this moment we are carrying out dangerous intelligence operations (in Libya)," Hollande said in a speech. "Three of our soldiers, who were involved in these operations, have been killed in a helicopter accident," The French President added.

The Council's statement added "we emphasize what the Council has repeatedly said that there can never be wavering on Libya's sovereignty." "We completely reject violating the sanctity of the Libyan soil," it added.

The Council said that it has welcomed the support from friendly states in the war against IS as long as that support comes as "an answer of a request and coordination by the council itself and according to what preservers national sovereignty."

It said it appreciates international efforts made to fight terrorism but "all that does not justify any interference without our knowledge and without coordinating with us and without taking into account what we declared the sanctity of the Libyan soil."

The statement called on all Libyan parties to come together under the auspices of the Presidential Council's legitimacy that derives from what it called the "according legitimacy" which represents the basis for development, security and stability.

Also on Wednesday, the controversial former Mufti of Libya Sadeq al-Ghariani condemned French intervention in the country and called the confirmation by the French government that it has special forces in Libya is a "declaration of war."

Ghariani called on Libyans to unite against foreign aggression and that it has now become clear that "the French are fighting the revolutionaries in Benghazi".

France took a leading role in the NATO air campaign that helped rebels overthrow autocratic leader Muammar Gaddafi in 2011. The country has since descended into chaos.

Western special forces from countries including France, Britain and the United States have sent small teams to western and eastern Libya.
***
French special-forces deaths in Libya illustrate the West's difficult position
Lowyinterpreter, 29 July 2016 1:56PM
Earlier this month a helicopter carrying three French special forces soldiers crashed near the village of Magrum, about 70km south of Benghazi in Libya, killing all three. Three days later, President François Hollande disclosed that the soldiers were involved in 'dangerous intelligence operations,' hours after the French defence ministry officially acknowledged the presence of French special forces in Libya.
The French newspaper Le Monde first reported the French military presence in February. According to Le Monde, a detachment of special forces was aiding the Libyan National Army (LNA) under the command of General Khalifa Haftar in the fight against ISIS out of a base at Benghazi airport. A spokesperson for Haftar said the French were gathering intelligence on fighters from Boko Haram who have relocated to Libya recently after the group pledged its allegiance to ISIS. An Islamist militia operating in the area of the crash, Benghazi Defence Brigades (BDB), claimed responsibility for downing the helicopter, posting pictures of the wreckage on social media.
On Tuesday, the Government of National Accord (GNA), led by Fayez Sarraj and backed by the UN, summoned French ambassador Antoine Sivan. The GNA released a statement saying it 'considered the French presence in Libya's eastern region as a breach of international norms and sovereignty'. Protests against the French presence and the GNA broke out in Tripoli and Misrata.
While the incident raises sensitive issues of national sovereignty, it also illustrates the fine line Western powers are treading in Libya between backing the unity government (GNA) and fighting terrorism. In response to the GNA's statement, the French were quick to confirm their support for the unity government.
Since its establishment last December, the unity government has been seen by the international community as the primary vehicle for achieving political stability in Libya. But as I have argued previously, the increasing threat posed by ISIS in Libya has forced France, Britain, and the US to deploy special forces teams on the ground to fight Islamic militants alongside the LNA, which opposes the unity government in Tripoli. As a result, the international community is indirectly bolstering Haftar's standing in Libya and is thus undermining the success of a unity government to which it have has pledged its support.
Admittedly, the current 'two-pronged' strategy is one of very few feasible options the international community has in Libya. But it is not just the success of the unity government that could be in jeopardy. The breakup of ISIS's stronghold in Libya (imminent, following GNA forces entry into Sirte in early June) could set up a confrontation between the LNA and Misrata-based militias allied to the GNA. Other extremist groups (such as BDB) could exploit this division and infighting. The BDB already has the support of the Derna Mujahideen Shura Council, an alliance of Islamist militias from Derna with links to Al Qaeda.
The focus of the international community should be on establishing a joint military command for non-extremist forces (including those loyal to the GNA and the LNA), as Mohamed Eljarh has argued. Until a solution is found that integrates the various military structures in Libya, security concerns will persist and Libya's unity government will be united in name only.
http://www.lowyinterpreter.org/post/2016/07/29/French-special-forces-deaths-in-Libya-illustrates-the-Wests-difficult-position.aspx
***
5 Libya forces killed in fresh Clashes with Islamic State fighters in Sirte
Press TV, Sat Jul 30, 2016 5:51AM
At least five members of forces allied with the UN-backed Libyan unity government have been killed in fresh clashes with Islamic State fighters amid operations to liberate the northern city of Sirte.
Medical officials at a local field hospital said the five brigade members lost their lives in Friday's fighting, which was focused on the Dollar neighborhood, situated about 1.5 kilometers southwest of Sirte's center.
The officials also noted that 28 Libyan forces sustained injuries in their latest push to capture ground from the Islamic State fighters besieged in central Sirte.
"Despite the obstacles and difficulties we have faced in the Dollar neighborhood such as land mines, booby traps and snipers, … we made a good progress forwards," said a pro-government soldier, identified as Mohamed.
He also expressed hope for the liberation of the whole neighborhood and further advances in other regions, emphasizing that it "means the end of the war."
Libyan forces launched a military operation in May to retake Sirte, which fell to Daesh in last year. They managed to enter the city on June 9 and, since then, they have liberated several residential districts.
Smoke billows from buildings after the air force of pro-government troops fired rockets targeting Daesh positions in Sirte, Libya, July 18, 2016. ©AFP
The battle for Sirte has left over 300 pro-government forces dead and more than 1,500 others wounded.
Almost all Sirte residents have left the city, with Daesh still in control of the university, the main hospital, and the Ouagadougou conference hall complex.
Sirte's recapture would be a major blow to Daesh, which has faced a series of setbacks in Syria and Iraq.
Libya has been dominated by violence since a NATO military intervention followed the 2011 uprising that led to the toppling and killing of longtime dictator, Muammar Gaddafi.
The oil-rich African state has had two rival administrations since mid-2014, when militants overran the capital and forced the parliament to flee to the country's remote east.
The two governments achieved a consensus on forming a unity government, the Government of National Accord, last December after months of UN-brokered talks in Tunisia and Morocco to restore order to the country.
Islamic State fighters has taken advantage of the political chaos in Libya to increase its presence there.
***
Libya government, oil guards say reach deal to reopen oil ports
World
Jul 29, 2016 11:50AM ET
BENGHAZI, Libya (Reuters) -
Libya's government has reached a deal with a brigade controlling the Ras Lanuf and Es Sider oil ports, the major oil terminals that have been shut since December 2014, to restart exports there as part of a political agreement, officials said.
Officials from the presidential council and the oil guards brigade gave no details of the terms or a date for when exports from the two ports would restart. But any restart may be complicated because the state-run National Oil Corporation has rejected any deal involving a payoff to oil guards.
***
More than 120 migrant bodies washed up in Libya's Sabratha in July
Sun Jul 31, 2016 9:26am EDT
More than 120 bodies of migrants who died trying to cross the Mediterranean to Europe have washed up around Sabratha in western Libya this month, the city's mayor said on Sunday.
Hussein Thwadi said bodies had washed up on a daily basis, with 53 found on a single day last week.
Libya is a common departure point for migrants seeking to travel to Europe by boat, many of them fleeing violence, repression or poverty in sub-Saharan Africa.
Political turmoil and armed conflict in Libya have given smugglers the space to work with impunity, running trafficking networks that bring migrants across the Sahara desert to the coast.
Of more than 3,000 migrants known to have died trying to cross the Mediterranean this year, about three out of four perished trying to reach Italy from North Africa, mainly Libya, according to the International Organization for Migration (IOM).
Nearly 90,000 migrants had crossed the central Mediterranean to Italy as of this week, the IOM said, a 14 percent increase on the previous year.
As the number of attempted crossings from Libya picked up in the spring with the arrival of calmer weather, many of the boats have been leaving from the coastline near Sabratha.
"The whole coast of Sabratha is open," Thwadi told Reuters by phone. "There are patrols but they do not have enough capacity to tackle this crisis."
"Illegal migration existed before, but with insecurity and the lack of state authorities the crisis has become worse and worse."
Thwadi said most of the migrants whose bodies washed up this month were from sub-Saharan African states, though there were also 23 Tunisians. Red Crescent volunteers and local officials have been removing them for burial in a cemetery for unidentified bodies in Sabratha, he said.
A U.N.-backed government that has been trying to establish itself in Tripoli since March says tackling migration is among its priorities.
But the government is struggling to manage complex security and economic challenges, and still faces political opposition on the ground.
Thwadi said he had raised the issue with the new government's leadership but had not yet received any concrete response.
(Writing by Aidan Lewis; Editing by Susan Fenton)
***
Share this article with your facebook friends
This site contains copyrighted material the use of which has not always been specifically authorized by the copyright owner. We are making such material available in our efforts to advance understanding of environmental, political, human rights, economic, democracy, scientific, and social justice issues, etc. We believe this constitutes a 'fair use' of any such copyrighted material as provided for in section 107 of the US Copyright Law. In accordance with Title 17 U.S.C. Section 107, the material on this site is distributed without profit to those who have expressed a prior interest in receiving the included information for research and educational purposes. For more information go to: http://www.law.cornell.edu/uscode/17/107.shtml. If you wish to use copyrighted material from this site for purposes of your own that go beyond 'fair use', you must obtain permission from the copyright owner.