Qatar Regrets Envoys' Recall by Three GCC States But Will Not Bow to Pressure to Alter Foreign Policy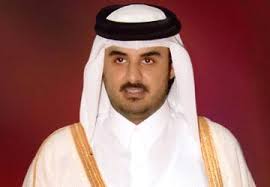 Qatar 'regrets' envoys' recall by three GCC states
Gulf Times, March 6, 2013
Qatar yesterday regretted the decision of three fellow-members of the six-nation Gulf Co-operation Council (GCC) to recall their ambassadors from Doha, but said it would not pull out its own envoys.
A statement issued by the Cabinet expressed Doha's "regret and surprise" at the decision of the "sisterly countries of the Kingdom of Saudi Arabia, the UAE and Bahrain to withdraw their ambassadors from Qatar".
The decision "has nothing to do with the interests, security and stability of GCC people" but was linked to a difference in positions over issues outside the GCC, the statement said.
It added that Qatar was "absolutely keen on brotherly ties between the Qatari people and fellow GCC people, which prevent Qatar from taking a similar procedure of recalling its ambassadors".
The Cabinet reiterated Qatar's "continued commitment to the principles on which GCC is based and the implementation of its obligations in line with GCC states' agreements on preserving and maintaining their security and stability".
Saudi Arabia, the UAE and Bahrain said they had acted after a GCC foreign ministers meeting in Riyadh on Tuesday had failed to persuade Qatar to implement a November 23 accord.
The GCC, formed in 1981, also includes Kuwait, which is currently the bloc's president, and Oman.
Kuwait's parliament speaker Marzouq al-Ghanim said later yesterday he was concerned by the implications of yesterday's developments. Oman has not commented.
"We follow with concern the implications," al-Ghanim said, according to state news agency Kuna.
Al-Ghanim added that he looked forward to efforts by Kuwaiti Emir Sheikh Sabah al-Ahmed al-Sabah to "heal a rift between brothers in the Gulf Co-operation Council", the agency said.
Kuwait's 84-year-old emir, a veteran diplomat, and his officials have tried to soothe tensions between Gulf states in recent months, such as before a GCC meeting in the country in December, diplomats say.
The emir, who was foreign minister for four decades, had minor surgery in the US, Kuna said on Sunday. The emir's palace said in a statement late yesterday that he had been released from hospital.
Kuwait's foreign minister said earlier this week that the country is keen to foster a positive atmosphere at an Arab League summit which it is hosting on March 25.
On Monday, a UAE court which has jailed dozens of Emirati and 20 Egyptian Islamists sentenced a Qatari physician to seven years in prison after convicting him of raising funds for a local Muslim Brotherhood-linked group, Al-Islah.
A Qatar rights body on Tuesday slammed the ruling as "unfair".
Shares drop 2%
The surprise withdrawal of ambassadors of Saudi Arabia, the UAE and Bahrain from Doha appeared to have triggered a sell-off on the Qatar Exchange where more than 88% of the traded stocks closed in the red. Foreign institutions' profit-booking rather led the 20-stock Qatar Index (based on price data) to report the largest single-day loss of 2% in six months to 11,346.58 points and capitalisation erode by QR17bn.
Qatar 'Will Not Bow to Pressure to Alter Foreign Policy'
By Amena Bakr
DOHA Thu Mar 6, 2014 8:11am EST
(Reuters) -
Qatar will not bow to demands from three Gulf states to alter its foreign policy, sources close to its government said, suggesting Doha is unlikely to abandon support for Egypt's Muslim Brotherhood and Syrian Islamists.
In an unprecedented move, Saudi Arabia, the United Arab Emirates (UAE) and Bahrain recalled their ambassadors from Qatar on Wednesday, saying Doha had failed to abide by an accord not to interfere in each others' internal affairs.
Hours later Qatar's cabinet voiced "regret and surprise" at the decision by the fellow-members of the six-nation Gulf Cooperation Council (GCC), but said Doha would not pull out its own envoys and that it remained committed to GCC security.
On Thursday, a source close to the Qatari government suggested Qatar would not comply.
"Qatar will not let go of its foreign policy, no matter what the pressures are. This is a matter of principles which we will stick to, no matter the price," the source said.
The source also suggested Qatar would not stop its practice of playing host to members of the Muslim Brotherhood, including Youssef al-Qaradawi, an influential Sunni cleric and a vocal critic of authorities in Saudi Arabia and the UAE.
"Since the day Qatar was founded we decided to take this approach of always welcoming anyone who seeks refuge in our country, and no amount of pressure will make us kick these people out," said the source close to the government.
A source at the foreign ministry said: "It's the right of every sovereign state to have its own foreign policy."
The source also suggested that Qatar had no differences with fellow Gulf Arab states on Gulf matters.
AIRTIME FOR PREACHER
The dispute "is more about differences in foreign policy approaches", the source added, referring to issues in the Middle East such as the crises in Egypt and Syria.
Saudi Arabia and the UAE clearly do see Qatar as at odds with them on Gulf issues. They are fuming especially over Qatar's support for the Brotherhood, an Islamist movement whose political ideology challenges the principle of dynastic rule.
They also resent the way Doha has sheltered Qaradawi and given him regular airtime on its pan-Arab satellite television channel Al Jazeera, and on Qatari state television.
The GCC, which normally keeps its disputes under wraps, is a pro-Western alliance of monarchies set up in the 1980s to counter Iranian influence in the Gulf, and includes several of the world's biggest producers and exporters of oil and gas.
Qatar's new emir, Sheikh Tamim bin Hamad al-Thani, who took over from his father in June last year, said Qatar would not "take direction" in foreign affairs, suggesting he would continue his father's habit of pursuing policies at odds with those of most other GCC states.
He has yet to comment publicly on the latest ruckus.
Since the start of the Arab Spring, the tiny Gulf state has used its wealth to back Islamists throughout the Arab Spring revolutions in Tunisia, Libya, Egypt and Syria.
With ambitions to mediate in conflicts in the region, Qatar has been a welcoming host to members of the Brotherhood, other Islamist groups and the Afghan Taliban.
Al Jazeera says it is an independent news service giving a voice to everyone in the region.
(Editing by William Maclean and Andrew Roche)
This site contains copyrighted material the use of which has not always been specifically authorized by the copyright owner. We are making such material available in our efforts to advance understanding of environmental, political, human rights, economic, democracy, scientific, and social justice issues, etc. We believe this constitutes a 'fair use' of any such copyrighted material as provided for in section 107 of the US Copyright Law. In accordance with Title 17 U.S.C. Section 107, the material on this site is distributed without profit to those who have expressed a prior interest in receiving the included information for research and educational purposes. For more information go to: http://www.law.cornell.edu/uscode/17/107.shtml. If you wish to use copyrighted material from this site for purposes of your own that go beyond 'fair use', you must obtain permission from the copyright owner.