41 Palestinians Killed, Over 300 Injured, in Israeli War-Criminal Air Strikes on Gaza Civilian Population, Targeting Total Families, July 9, 2014
As of 9:00 am ET, of July 9, 2014, Arabic TV stations reported the death of 41 Palestinians and injuring more than 300 people, most of whom were civilians, including all members of some families.
12 dead in Gaza airstrikes
Published today 14:14 (MaanImages) GAZA CITY (Ma'an) --
Twelve Palestinians were killed Wednesday in the ongoing Israeli occupation government airstrikes on the Gaza Strip, bringing the overall death toll since Monday to 35 and 300 injuries.

The most recent deadly airstrike was reported in Beit Hanoun in the northern Gaza Strip killing 40-year-old woman Sahar Hamdan al-Masri and her teenage son 14-year-old Ibrahim. The two were killed after an Israeli missile hit their house.

Shortly before that, an Israeli airstrike killed 22-year-old Muhammad Khalid al-Nimrah in Sabra neighborhood of Gaza City.

Earlier Wednesday, year-and-a half-old Muhammad Malaka and his 27-year-old mother Aminah Malak were killed along with a young man Hatim Abu Salim by an Israeli airstrike on a house in the Zaytoun neighborhood of Gaza City.
1 dead, 1 injured in Israeli airstrike on northern Gaza Published today
(updated) 09/07/2014 14:33
GAZA CITY (Ma'an) --
A Palestinian man was killed and another was injured by an Israeli occupation government airstrike on a motorcycle in the northern Gaza Strip on Wednesday, bringing the death toll of Israel's latest air offensive on Gaza to 25, an official said.

Health ministry spokesman Ashraf al-Qidra told Ma'an 30-year-old Rafiq al-Kafarna was killed as Israeli warplanes targeted his motorcycle in Beit Lahiya.

Another man sustained critical injuries and was taken to Kamal Udwan Hospital, al-Qidra said.

An Israeli occupation government army spokesman told Ma'an that the Israeli army carried out a joint operation with the Shin Bet intelligence agency to target Abdullah Diyfallah, (an alleged Islamic Jihad member).

The spokesperson said the strike took place in the northern Gaza Strip, and refused to comment on whether or not the bombing struck its target.

Earlier Wednesday, an Israeli airstrike hit an open area in al-Mighraqa in the central Gaza Strip.

A house in al-Bureij refugee camp in central Gaza was struck by an Israeli airstrike as well, in addition to a house in al-Fukhari village south of Khan Younis.

An Israeli occupation government army statement said earlier that the air force carried out strikes on some 160 targets in the Gaza Strip overnight.

Israeli airstrikes killed 24 Palestinians, most of them civilians, on Tuesday in Gaza.

Israel has dubbed its air campaign on Gaza "Operation Protective Edge," saying the offensive comes in response to heavy rocket fire from Gaza's (resistance) groups.

Since June 12, when the latest round of violence began, the Israeli occupation government army says hundreds of rockets have hit Israel, with another 40 intercepted.
Israel strikes 160 targets in Gaza overnight Published today
Maan, 09/07/2014 14:33
Israeli occupation government warplanes pounded targets in the Gaza Strip Wednesday as a major campaign against volleys of Palestinian rocket fire entered its second day, leaving at least 28 people dead and more than 100 wounded.

A strike on a home in Beit Hanoun, in northern Gaza, claimed the lives of a commander of the al-Quds Brigades, the armed wing of Islamic Jihad, his parents, a woman, and two children, emergency services spokesman Ashraf al-Qudra said.

Another strike early Wednesday on the southern city of Rafah killed a young man.

The targets included about 120 concealed rocket launchers, 10 Hamas command and control centers, among them two homes, and many tunnels, he said.

The deaths brought to 28 the number of fatalities since the launch of "Operation Protective Edge" early on Tuesday, with Israel not ruling out a ground operation to stop the rocket attacks.

Israeli occupation government airstrikes took the lives of 24 people while four Hamas resistance fighters were killed staging a beachfront assault on an Israeli occupation army base just north of the besieged Strip.

During the day Israel occupation government army staged multiple air strikes on the Gaza Strip, which also left more than 100 wounded, and resistance fighters from Hamas hit back with rocket fire on Israel's major population centers in Jerusalem and Tel Aviv in the most serious flare-up over Gaza since November 2012.

As sirens wailed across the Holy City, three loud explosions were heard and a series of flashes lit the sky to the southwest.

Police said one rocket fell in the vicinity of Ramat Raziel, some 10 kilometers (six miles) from the city's southwestern flank and two more fell in outlying areas, without elaborating.

Police spokeswoman Luba Samri said there were no reports of injuries anywhere in the Jerusalem area.

The al-Qassam Brigades, the armed wing of Hamas, said it had fired four M75 rockets at Jerusalem, which lies 65 kilometers from the Palestinian territory of Gaza Strip.

It also claimed to have launched a rocket at Haifa, 165 kilometers away.

There was no report of anything hitting the northern port city but the army said a rocket did fall on Hadera, 100 kilometres north of Gaza.

Hamas resistance fighters also said Tuesday they fired four rockets at Tel Aviv, 60 kilometers north of Gaza, setting sirens off across the city. Earlier, another rocket aimed at Israel's commercial capital was shot down by the Iron Dome anti-missile defense system.

Israeli authorities said that public bomb shelters in Tel Aviv and Jerusalem had been readied for use.

Abbas calls for international support

Palestinian President Mahmud Abbas has demanded Israel "immediately stop" its air campaign and called on the international community to pressure Israel.

"The Palestinian Authority will go to all international organizations to seek protection for the Palestinian people," he said in a televised statement.

In Tuesday's worst strike, an Israeli missile slammed into a house in the southern Gaza city of Khan Yunis killing eight people and wounding 25, emergency services spokesman Ashraf al-Qudra said.

Witnesses said an Israeli drone fired a warning flare, prompting relatives and neighbors to gather at the house as a human shield. But an F-16 warplane fired a missile at the building, leveling it.

Hamas denounced the attack as "a horrendous war crime" and vowed retaliation against "all Israelis."

In addition, Israeli occupation government troops killed four Hamas resistance fighters who reached the Israeli coastline by sea and tried to attack an army base near Zikim.

The attack was claimed by the al-Qassam Brigades.

40,000 reservists mobilized

The Israeli occupation government war cabinet approved the call-up of some 40,000 reservists, as a senior official told AFP the military was preparing all options to stamp out the rocket fire, "including an invasion or a ground operation."

"We have been instructed by the political echelon to hit Hamas hard," military spokesman General Moti Almoz said in an interview with army radio. Two brigades were already stationed around Gaza, with more to join them in coming days.

Since June 12, when the current round of tit-for-tat violence began, the army says hundreds of rockets have hit southern Israel, with another 40 intercepted.

The vast majority of the rockets landed in open areas without causing damages.

So far, no Israelis have been injured or killed.
Washington condemned the rocket fire as the "deliberate targeting of civilians" by militants and the European Union also denounced the "indiscriminate" fire from Gaza and the "growing number of civilian casualties ... caused by Israeli retaliatory fire" and demanded an immediate ceasefire.

British Foreign Secretary William Hague urged Hamas to halt its attacks, while Turkey called for an immediate end to the Israel assault.

The Arab League, meanwhile, called for an urgent UN Security Council meeting on the crisis.
Palestinian resistance fighters resume rocket fire amid airstrikes
Published today 11:32 (MaanImages/File) GAZA CITY (Ma'an) --
Palestinian resistance fighters resumed rocket fire early Wednesday as Israeli airstrikes continued, statements from factional military wings said.

Hamas' al-Qassam Brigades said fighters fired two M-75 missiles at Nevatim military airport in southern Israel at 6:00 a.m.

The airport is 70 kilometers (44 miles) away from Gaza City, the statement said.

It was the first time the al-Qassam Brigades had targeted the airport.

Four more M-75 missiles were fired at Tel Aviv at 8:35 a.m.

The group had announced earlier that it had fired two rockets at Tel Aviv at 1:00 a.m.

Meanwhile, the al-Quds Brigades, the military wing of the Islamic Jihad movement, said its resistance fighters had fired 10 rockets at the Israeli town of Nir Oz.

The Abu Ali Mustafa Brigades of the Popular Front for the Liberation of Palestine said it fired 12 rockets and homemade projectiles at Israeli towns bordering Gaza.

A statement from the Israeli occupation army said that four rockets hit southern Israel overnight.

A spokeswoman for the Israeli army told Ma'an that two rockets fired at "central Israel" were intercepted Wednesday morning, while one landed in central Israel.

Three rockets were intercepted above Asqalan (Ashkelon) in southern Israel, while four hit southern Israel.

The rockets caused no damages or injuries that the spokeswoman was aware of.

Israeli airstrikes on Gaza killed 24 people on Tuesday, most of them civilians. Another Palestinian was killed in an airstrike early Wednesday.

Israel has dubbed its latest air offensive on the Gaza Strip "Operation Protective Edge," saying it comes in response to heavy rocket fire.
Jihad leader, 5 relatives killed as Israel attacks family home
Published today (updated) 09/07/2014 14:33 (MaanImages) GAZA CITY (Ma'an) --
Israeli occupation government warplanes bombed the home of a senior Islamic Jihad military leader after midnight Tuesday, killing him and five members of his family in an attack on the family's home, medics said.

A Gaza health ministry spokesman said the attack killed Hafiz Hamad and five members of his family.

Ashraf al-Qidra, spokesman for the Ministry of Health, confirmed the deaths of six relatives in the attack on the Hamad family home in Beit Hanoun in the northern Gaza Strip.

He identified them as Hafiz Mohammed Hamad, 30, Ibrahim Mamedhmed, 26, Mahdi Mohammed Hamad, 46, Fawzia Khalil Hamad, 62, Mehdi Hamad, 16, and Suha Hamad 25.

Furthermore, an airstrike on al-Shouka neighborhood of Rafah in the southern Gaza Strip early Wednesday morning killed 24-year-old Abdul-Hadi al-Sufi and seriously wounded one other person, al-Qidra said.

That attack and the airstrike targeting the Hamad family home would bring the total number of Palestinians killed since Monday in Gaza to 24.

Israeli airstrikes on the northern Gaza Strip killed six Palestinians on Tuesday night.

A child was killed and two others wounded in an airstrike on the Sheikh Radwan neighborhood in Gaza City in the early evening.

Suleiman Salman Abu al-Sawaween, 30, was killed and another critically injured in an airstrike on al-Qarara, north of Khan Younis.

Ahmad Moussa Habib, 48, and Ahmad Ahed Habib, 19, were killed after an airstrike targeted a tuk-tuk vehicle in the al-Shuja'iyah neighborhood in Gaza City, medics said.

Fakhri Saleh Ajjouri was reported killed after an airstrike targeted a motorcycle near Abraj al-Sheikh Zayed in the northern Gaza Strip.

Earlier, seven Palestinians were killed and 25 were severely injured in an Israeli airstrike targeting a house in the southern Gaza Strip, a medical official said.

An eight-year-old child, Siraj Iyad Abdulal, later died from injuries sustained in the airstrike.

A missile slammed into the house in Khan Younis, killing seven people, including two children.

Witnesses said an Israeli drone fired a warning flare, prompting relatives and neighbors to gather at the house as a human shield and that, shortly afterwards, an F-16 warplane fired a missile that leveled the building.

The house belonged to the al-Kaware family.

Abduallah Kaware, Mohammad Ashour, 13, Riyadh Kaware, Mahmoud Judeh, Bakir Mahmoud Judeh, 22, Ammar Mohammad Judeh, 22, and Hussein Mohammad Kaware, 14, were killed.

"The Khan Younis massacre ... of children is a horrendous war crime, and all Israelis have now become legitimate targets for the resistance," Hamas spokesman Sami Abu Zuhri said on Facebook.
Palestinian Killed By Israeli Missile In Beit Lahia
Wednesday July 09, 2014 10:23 by Saed Bannoura - IMEMC & Agencies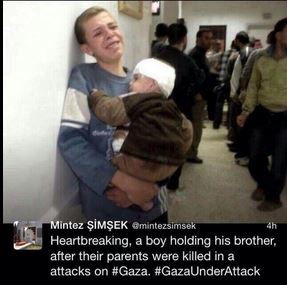 Palestinian medical sources have reported that one Palestinian was killed, on Wednesday morning, and another resident was injured, when the Israeli army fired a missile into Beit Lahia, in the northern part of the Gaza Strip.

The slain Palestinian has been identified as Rafeeq al-Kafarna, 30, while the wounded Palestinian is fighting for his life at a local hospital. Medical sources said al-Kafarna is from the nearby town of Beit Hanoun.

Eyewitnesses said an Israeli war jet fired a missile into a motorcycle in the al-Manshiyya Street, in Beit Lahia, killing the al-Kafarna.

The army continued its shelling of different Palestinian communities in Rafah, in southern Gaza, Beit Lahia in the north, and several other areas in the besieged Gaza Strip.

Israeli missiles have hit dozens of homes and structures, especially since the army carried out ten strikes in less than two minutes.

Missiles also struck a Palestinian home in the al-Boreij refugee camp, in central Gaza, while at least five air strikes targeted al-Fakhary area, in southern Gaza, hitting at least one home.

Farmlands have also been targeted in southern Gaza, especially in Khuza'a town, and al-Qarara area.

On Tuesday at night, the army carried out at least 160 strikes, including strikes against the home of a leader of the Islamic Jihad in Beit Hanoun, identified as Hafeth Hamad, leading to the death of six family members.

Israel also admitted to bombing the home of Raed al-'Attar, a leader of the Hamas movement, accused by Israel of being connected to the abduction of Israeli corporal Gilad Shalit back in June 2006.

The air strikes and bombardments also targeted dozens of homes and structures in Gaza city, the Nusseirat refugee camp, Rafah, Khan Younis, Beit Hanoun, and many other areas, causing excessive property damage.

Twenty-four Palestinians, including at least six children, have been killed Tuesday; while close to 200 have been injured, in the ongoing Israeli military escalation. At least 270 air strikes targeted Gaza, Tuesday.
Horrifying massacre: 6 members of a family killed in Israeli raid on their home
[ 09/07/2014 - 07:36 AM ]
GAZA, (PIC)--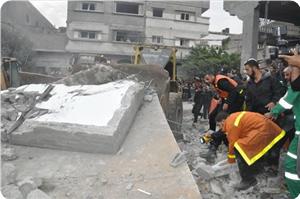 An unspeakable massacre struck the Gaza Strip overnight Wednesday as 6 Gazan civilians, all members of the same family, were killed in an Israeli air strike launched on their home, among many other Palestinian homes, in Beit Hanoun, north of the Gaza Strip.
Spokesman for the Health Ministry Ashraf al-Qudra said a lady and a child were among the massacred casualties.
Al-Qudra identified the martyrs on his Facebook page as follows: Doniya Mahdi Hamad, 16; Hafedh Muhammad Hamad, 30; Ibrahim Muhammad Hamad, 26; Mahdi Muhammad Hamad, 46; and Fawziya Khalil Hamad, 62. Ambulance crews are still searching for the 6th body.
23 Palestinian civilians have been killed so far in Israeli overnight raids while some 122, at least, have been left severely injured in less than 2 days running.
Father, His Child, Killed In Israeli Strike
Tuesday July 08, 2014 19:34 by Saed Bannoura - IMEMC & Agencies
Palestinian medical sources have reported that a father and his child have been killed in new Israeli air airstrikes targeting Gaza City. Sixteen Palestinians killed by Israeli missiles Tuesday.

The sources said that a father and his child were killed when the army fired missiles into a residential area in the Shejaeyya neighborhood, east of Gaza City. At least four Palestinians have been injured.

The remains of the father, Mohammad Habib, and his child, Mousa, were moved to the Shifa medical center. Four wounded Palestinians have also been moved to the same hospital.

The army fired dozens of missiles into various communities in different parts of the Gaza Strip, especially in Tal al-Hawa and at-Tuffah in Gaza.

The missile struck civilian homes and structures, in addition to government facilities.

24 Palestinians killed, dozens wounded in the vicious Israeli raids on Gaza
[ 09/07/2014 - 08:14 AM ]
GAZA, (PIC)--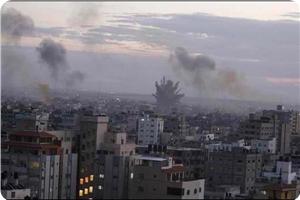 The number of Palestinians killed in the ongoing Israeli aerial raids on Gaza Strip had risen to 24 while the number of those wounded had reached 200 by Tuesday night.
The Israeli occupation forces launched "Operation Protective Edge" on Gaza Strip on Monday night that started with waves of brutal air strikes, still ongoing on Wednesday.
Several houses were destroyed in the raids, some of which with civilians inside, that led to the murder of civilians, women and children included.
Palestinian resistance factions, for their part, retaliated to the aggression with firing of rockets at Israeli targets.
The Qassam Brigades, the armed wing of Hamas, declared responsibility for an attack through the sea on Zikim military base near Ashdod.
Gaza mosques destroyed, civilians injured in Israeli air strikes
[ 08/07/2014 - 04:05 PM ]
KHAN YOUNIS, (PIC)--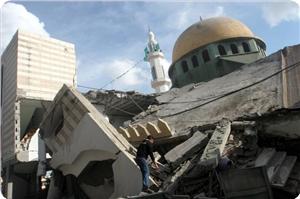 Israeli occupation government warplanes blasted two mosques in Khan Younis, south of the Gaza Strip, on Tuesday afternoon at a time when the peaceful Muslim congregation rallied for afternoon prayers.
According to an on-the-spot reporter, the Israeli warplanes launched a wave of air raids on al-Huda and Omar Ibn Abdul Aziz mosques, east of Khan Younis, reducing them to rubble.
A spate of other military operations targeting the Gaza Strip has been launched by the Israeli air force at dawn Tuesday.
The raids rocked dozens of towns and refugee camps in the Strip. One young man was killed while many others sustained severe wounds throughout the salvos.
PIC news reporter documented a volatile return to Israeli pre-planned schemes targeting civilians' homes in the Gaza Strip. 24 Gazans, including children, have been left wounded in the process.
Along the same line, The Palestinian Health Ministry declared a state of emergency due to such an escalation in Israeli aggression against Gaza since the early morning hours, warning of its inability to cope with such an upsurge in the rates of Palestinian casualties.
Spokesperson for the ministry, Ahsraf al-Qudra, said in an exclusive statement to the PIC that the ministry has been on the alert so as to prevent any projected health crisis.
Qassam commando unit storms Israeli occupation naval base off Ashkelon shores
[ 09/07/2014 - 09:26 AM ]
GAZA, (PIC)--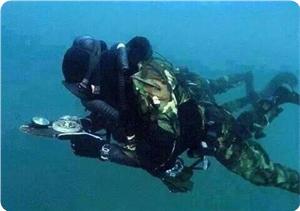 A commando unit affiliated with the Qassam Brigades, the armed wing of Hamas, stormed through the sea an Israeli occupation navy base off Asqalan (Ashkelon) shores.
Israeli military sources claimed that Israeli Navy forces killed two members of Qassam Brigades on Tuesday evening when they tried to infiltrate Zikim navy base southern Tel Aviv.
Qassam Brigades, in turn, confirmed that its commando unit managed to storm the navy base and to complete their mission within the given plan. Heavy Israeli losses were reported during the attack, according to the armed wing.
Israeli military sources admitted on Wednesday that at least one Israeli soldier was killed during the attack on Zikim navy base by Qassam commandos' fire.
The sources claimed that Israeli forces exchanged fire with the Qassam infiltrators and killed all of them.
Qassam Brigades earlier reported that it fired 10 Katyusha rockets at two Israeli army bases on Tuesday.
On the other hand, air raid sirens were heard in Tel Aviv after Israel's Iron Dome intercepted a rocket fired from Gaza.
Israeli authorities declared a number of precautionary and preventive measures for fear of rocket fire.
Israeli military sources said that 100 rockets were fired yesterday from Gaza towards different Israeli targets including Tel Aviv, 60 kilometers north of Gaza.
Meanwhile, Hamas said on Tuesday evening that Palestinian resistance's response is still limited till this moment, saying that it is only an "ear pinch."
Spokesman for the movement Sami Abu Zuhri stressed the resistance readiness to protect its people regardless of the actual regional and Arab indifference.
He held the occupation fully responsible for the escalation. "Hamas was forced to this confrontation as Israel escalates its crimes; we will expand range of firing. It is a state of self-defense."
Commenting on Israeli threats to carry out a ground incursion into Gaza, Abu Zuhri said that it would be an opportunity to kidnap more soldiers.
There is unprecedented coordination between Palestinian resistance factions despite the weak Palestinian official position, he said, stressing the importance of national unity in face of Israeli aggression.
He condemned the continued unjustified Arab silence, calling for exerting pressures to stop the aggression on Gaza.
For his part, spokesman for Hamas Movement Fawzi Barhoum said that Israel declared war on Gaza and it has to bear its consequences.
Gaza death toll rose to 24 and keeps mounting in addition to hundreds of injuries during the Israeli countless airstrikes on Gaza Strip.
16 Palestinians killed, dozens wounded in ongoing Israeli air raids on Gaza
[ 08/07/2014 - 04:43 PM ]
GAZA, (PIC)--
16 Palestinians, including children and women, were killed and one hundred others were wounded in the persistent Israeli air raids on the beleaguered Gaza Strip on Tuesday.
The number of casualties is expected to rise by the hour as the Israeli warplanes, armed drones and helicopter gunships continue to bomb different areas in the besieged Strip.
The Israeli air force blasted civilian houses inflicting casualties among citizens and severe material damage.
Various armed wings in the Strip fired a barrage of rockets at Israeli targets in retaliation to the Israeli raids.
Mini-cabinet source: Israel's attacks on Gaza include assassinations of Palestinians
[ 08/07/2014 - 02:25 PM ]
GAZA, (PIC)--
An Israeli official source from the security mini-cabinet said that Israel's response to rocket fire from Gaza would include a return to the policy of assassinations of Palestinians there.
The source told Yedioth Ahronoth newspaper that Israel would not get dragged into an all-out war with Hamas.
For his part, Alon Ben-David, a military affairs correspondent for Israel's channel 10, stated in televised remarks that the Israeli army would intensify its attacks on Gaza as of Monday evening, but there was no intention to launch a large-scale operation at this stage.
10 Jewish settlers were wounded in rocket counterattacks launched on Monday evening by Al-Qassam Brigades of Hamas in retaliation to Israel's ongoing air raids on the densely-populated Gaza Strip.
This site contains copyrighted material the use of which has not always been specifically authorized by the copyright owner. We are making such material available in our efforts to advance understanding of environmental, political, human rights, economic, democracy, scientific, and social justice issues, etc. We believe this constitutes a 'fair use' of any such copyrighted material as provided for in section 107 of the US Copyright Law. In accordance with Title 17 U.S.C. Section 107, the material on this site is distributed without profit to those who have expressed a prior interest in receiving the included information for research and educational purposes. For more information go to: http://www.law.cornell.edu/uscode/17/107.shtml. If you wish to use copyrighted material from this site for purposes of your own that go beyond 'fair use', you must obtain permission from the copyright owner.