Abdul Bari Atwan Warns:
Kerry's Plan Based on the Recognition of the "Jewishness of Israel," Against Palestinian Right of Return
[ 24/02/2014 - 12:04 PM ]
AMMAN, (PIC)--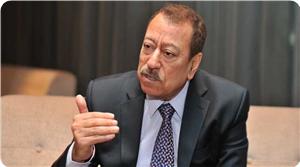 Renowned journalist Abdel- Bari Atwan said that US Secretary of State John Kerry's plan is based on the recognition of the "Jewishness of Israel and Jerusalem as its capital city".
According to leaked documents, Kerry's plan clearly compromises the Palestinian refugees' right of return (RoR), Atwan, the London-based Palestinian journalist, said during a seminar organized by Engineers for Palestine and Jerusalem Commission in Amman.
Atwan noted that the "Jewishness of Israel" plan followed the failure of the one-state solution's plan, adding that the plans aims to expel one and a half million Palestinians from the territories occupied in 1948.
Kerry's plan stresses the right of 80% of West Bank settlers to stay in their settlements while retaining their Israeli nationality, he added.
Atwan pointed out that the Israelis are working "to criminalize criticizing the Jewishness of Israel in Arab and western laws through linking it to anti-Semitism."
They are aiming to abolish Arab rights in Palestine particularly the right of return, and to prevent talking about the destruction of Israel and about RoR and resistance, he added.
He pointed to the Arab lack of interest towards the Palestinian cause, saying that boycott of Israel campaigns had diminished.
He linked the Israeli occupation to Palestine with the current events in Iraq, Syria, and Egypt, stressing the need for an Arab firm position towards the escalating attempt to liquidate the Palestinian cause.
For his part, head of the Federation of Arab Engineers (FAE), Abdullah Obeidat, said that US administration and Israeli authorities aim to preoccupy Arab states with their internal problems and disagreements in order to distract Arab attention away from the Palestinian issue.
He stressed the FAE determination to continue defending the nation and Palestinian cause particularly Jerusalem and Al-Aqsa Mosque issues, warning of Israeli schemes and threats.
For his part, Palestinian Legislative Council second deputy speaker Hassan Khreisheh considered PA chairman Mahmoud Abbas's bet on UN refusal to recognize Israel as a Jewish state as an unrealistic approach and an attempt to provide free solutions to Israel.
He said that in light the current situation in the region Israel could easily obtain an international recognition of its Jewishness and therefore the Palestinian recognition would be a fait accompli.
This site contains copyrighted material the use of which has not always been specifically authorized by the copyright owner. We are making such material available in our efforts to advance understanding of environmental, political, human rights, economic, democracy, scientific, and social justice issues, etc. We believe this constitutes a 'fair use' of any such copyrighted material as provided for in section 107 of the US Copyright Law. In accordance with Title 17 U.S.C. Section 107, the material on this site is distributed without profit to those who have expressed a prior interest in receiving the included information for research and educational purposes. For more information go to: http://www.law.cornell.edu/uscode/17/107.shtml. If you wish to use copyrighted material from this site for purposes of your own that go beyond 'fair use', you must obtain permission from the copyright owner.