Afghan Taliban Fighters Attack US Army Base on Pakistan Border
September 2, 2013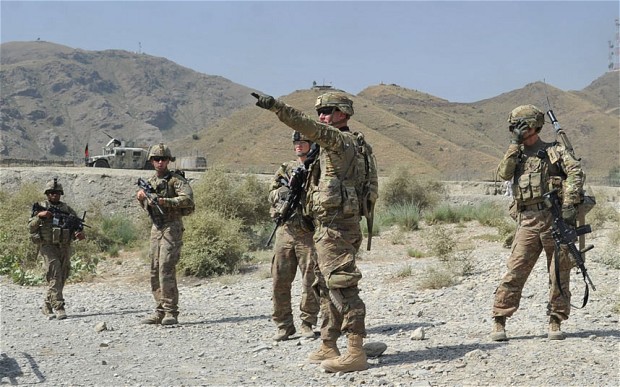 US soldiers on the attacked base, Sept 2, 2013 afp
Taliban attacks US base amid signs of worsening security in Afghanistan
Telegraph
By Rob Crilly, Afghanistan correspondent
1:12PM BST 02 Sep 2013
Taliban gunmen wearing suicide vests attacked an American military base on Monday morning, shutting down the main route east into neighbouring Pakistan.
Several vehicles were destroyed in the assault but Nato officials said the outpost was not breached.
It is the latest in a string of bloody attacks, apparently part of an attempt to undermine Afghan forces which have taken over security for the country from international troops.
A spokesman for the Nato-led International Security Assistance Force (Isaf) said officers were still assessing the impact of the three-hour assault on a forward operating base in Nangarhar province.
"There were three enemy forces killed during the attack," he said. "We can confirm that no Isaf personnel were killed as a result of this incident."
A Taliban spokesman claimed responsibility in a message emailed to news organisations.
Afghan Taliban Target US Army Base as Attacks Mount
Mon Sep 2, 2013 8:02am EDT
KABUL (Reuters) -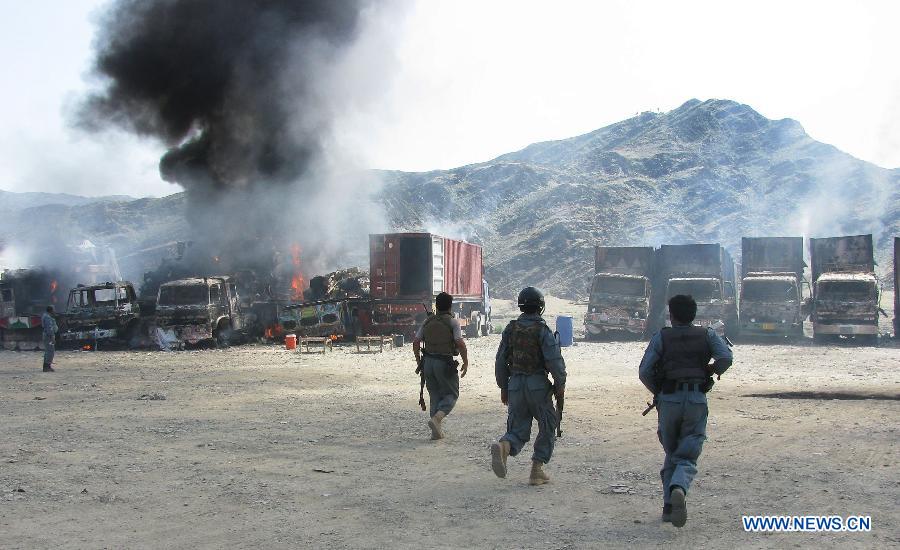 Taliban fighters attacked part of a U.S. military outpost in the eastern Afghan province of Nangarhar on Monday, officials said, less than a week after targeting a Polish base in a nearby province.
Attacks on Afghan security forces and civilians have also mounted this week killing dozens and adding to fears the drawdown of foreign troops, most of whom are due to leave the country by the end of next year, is allowing insurgents to regain lost territory.
The attack prompted police to shut part of a highway between the provincial capital and Torkham district near the border with Pakistan, a security source said. The base itself was not penetrated.
Three Taliban fighters were killed in the clash, but no others casualties were reported, district governor Isa Khan Zwak said.
(Reporting by Rafiq Sherzad in NANGARHAR, Mirwais Harooni and Jessica Donati in KABUL; Editing by Nick Macfie)
This site contains copyrighted material the use of which has not always been specifically authorized by the copyright owner. We are making such material available in our efforts to advance understanding of environmental, political, human rights, economic, democracy, scientific, and social justice issues, etc. We believe this constitutes a 'fair use' of any such copyrighted material as provided for in section 107 of the US Copyright Law. In accordance with Title 17 U.S.C. Section 107, the material on this site is distributed without profit to those who have expressed a prior interest in receiving the included information for research and educational purposes. For more information go to: http://www.law.cornell.edu/uscode/17/107.shtml. If you wish to use copyrighted material from this site for purposes of your own that go beyond 'fair use', you must obtain permission from the copyright owner.