Al-Jazeerah History

Archives

Mission & Name

Conflict Terminology

Editorials

Gaza Holocaust

Gulf War

Isdood

Islam

News

News Photos

Opinion Editorials

US Foreign Policy (Dr. El-Najjar's Articles)

www.aljazeerah.info
Editorial Note: The following news reports are summaries from original sources. They may also include corrections of Arabic names and political terminology. Comments are in parentheses.
Islamophobia in the US:
Florida GOP Criticized for Inviting Anti-Islam Speaker
, Attacks on Muslims and Mosques, NSA Collects Phone Records

CAIR Action Alert #699:
Action: Tell Our Nation's Leaders to Stop Spying on Calls, Emails
(
WASHINGTON, D.C., 6/7/2013
) -- CAIR is calling on Muslims and all other Americans who value constitutional protections of privacy and the prohibition of unreasonable search and seizure to contact their elected representatives to ask that they end the all-encompassing monitoring of telephone communications and the Internet.<![if !vml]>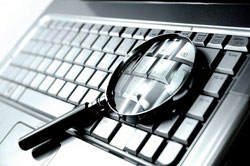 <![endif]>
In the past 48 hours, it has been reported that the National Security Agency (NSA) and FBI are "tapped" directly into the servers of the nation's top Internet providers and have been collecting the phone records of millions of Verizon customers in the U.S. on an "ongoing, daily basis."
SEE:
NSA Taps User Data of Facebook, Google and Others, Secret Files Reveal
NSA Collecting Phone Records of Millions of Verizon Customers Daily

CAIR and other civil liberties organizations strongly suspect that the federal government is also collecting call data from all other major phone carriers.

Join CAIR in demanding that the president and Congress shut down these overly intrusive and unconstitutional spying programs that are aimed at American citizens.
IMMEDIATE ACTION REQUESTED:
CAIR has provided a "click and send" letter for all Americans call on President Obama and Congress to demand an immediate end to these abusive and unconstitutional government spying programs. Please sign the letter to send it to the president and your representatives in Congress.
Background:
Right now the FBI and NSA have obtained "direct access," under Foreign Intelligence Surveillance Act (FISA) secret court orders, to the servers of Google, Yahoo!, Facebook, Microsoft (Hotmail, etc.), Apple, PalTalk, YouTube, Skype, and AOL. Under a surveillance program, code-named PRISM, they are collecting data on personal emails, chats, videos, photos, stored data, VoIP, file transfers, video conferences, logins, and details on online social networking.

It has also been reported that FBI and the NSA are using the USA PATRIOT Act to obtain FISA secret court orders instructing Verizon Business Network Services to turn over millions of customer phone records. Under this secret court order, Verizon must provide the FBI and NSA with phone records "between the United States and abroad" and "wholly within the United States, including local telephone calls."

This includes the phone numbers for both parties on a call, as well as data on time, location, duration, and other unique identifiers. Only the names of the persons who made the calls were not handed over, although such information is easily attainable, and the conversations held during the calls.

These classified domestic spying programs have been operational for years under both the Obama and Bush administrations.

In February 2008, CAIR opposed the expansion of the Foreign Intelligence Surveillance Act because it gave immunity to telecom companies that may have unlawfully aided the administration's bypassing of FISA court orders.

In 2011, Senator Ron Wyden (D-OR), a member of the Senate Select Committee on Intelligence, warned that "when the American people find out how their government has secretly interpreted the Patriot Act, they will be stunned and they will be angry."

In 2012, the NSA refused tell Senators Mark Udall (D-CO) and Wyden how many Americans phone calls, text messages, and emails were being spied without probable cause under the broad powers granted in the 2008 expansion of FISA.

While some in Congress and the White House say that these spying programs are lawful under the Patriot Act and Foreign Intelligence Surveillance Act, CAIR and the civil rights community believes that the Fourth Amendment of the U.S. Constitution is clear: "The right of the people to be secure in their persons, houses, papers, and effects, against unreasonable searches and seizures, shall not be violated, and no Warrants shall issue, but upon probable cause."
---
Fair Use Notice
This site contains copyrighted material the use of which has not always been specifically authorized by the copyright owner. We are making such material available in our efforts to advance understanding of environmental, political, human rights, economic, democracy, scientific, and social justice issues, etc. We believe this constitutes a 'fair use' of any such copyrighted material as provided for in section 107 of the US Copyright Law. In accordance with Title 17 U.S.C. Section 107, the material on this site is distributed without profit to those who have expressed a prior interest in receiving the included information for research and educational purposes. For more information go to: http://www.law.cornell.edu/uscode/17/107.shtml. If you wish to use copyrighted material from this site for purposes of your own that go beyond 'fair use', you must obtain permission from the copyright owner.