Al-Jazeerah History

Archives

Mission & Name

Conflict Terminology

Editorials

Gaza Holocaust

Gulf War

Isdood

Islam

News

News Photos

Opinion Editorials

US Foreign Policy (Dr. El-Najjar's Articles)

www.aljazeerah.info
Editorial Note: The following news reports are summaries from original sources. They may also include corrections of Arabic names and political terminology. Comments are in parentheses.
Help CAIR Distribute Soft-Cover Qurans to Prisons in Time for Ramadan

CAIR ACTION ALERT #698:
Action:

Help CAIR Distribute Soft-Cover Qurans to Prisons in Time for Ramadan
(
WASHINGTON, D.C., 6/5/13
) --

CAIR has initiated distribution of soft-cover copies of the Holy Quran to prisons nationwide through our ongoing "Explore the Quran" initiative. We are seeking sponsors for those Qurans and will make every effort to
deliver them to prison libraries before the beginning of Ramadan
. Please act today to ensure delivery by the first week of July. <![if !vml]>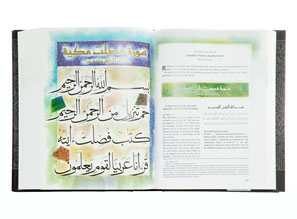 <![endif]>
Most prisons require soft covers on any books donated for inmates' use and Muslim inmates are in desperate need of spiritually-uplifting materials.As Wisconsin's
Journal Times
newspaper noted: "If Racine County Jail inmates need a Bible, they aren't likely to face the prospect of not having enough to go around.
But if you are a Muslim inmate, you're kind of out of luck when it comes to obtaining a Quran
." (March 17, 2013)
The Muhammad Asad translation offered through CAIR's "Explore the Quran" campaign is produced by the Book Foundation. This beautiful new edition designed by Ahmed Moustafa includes completely new typography, art and a complete transliteration of the Arabic text. Muhammad Asad's translation and commentary is widely considered among the best in the English language.


ACTION REQUESTED:
<![if !vml]>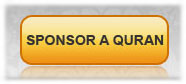 <![endif]>

<![if !supportLists]>

1.

<![endif]> SPONSOR a copy of the Quran for a prison.
<![if !supportLists]>
2.

<![endif]>

SEND CAIR contact information for prison chaplains in your area

who may wish to receive free copies of the Quran for use by Muslim inmates. Email quran[at]cair.com. (NOTE: We can only send copies of the Quran to prison chaplains, not to individual inmates.)
<![if !supportLineBreakNewLine]>
<![endif]> <![if !supportLists]>

3.

<![endif]> <![if !vml]>

<![endif]>
DONATE
whatever you can to help defray the cost of CAIR's "Explore the Quran" campaign and our ongoing civil rights work (
see below
).
CAIR is a 100% tax-deductible (tax ID number 77-0646756) and zakat-eligible nonprofit organization. Please send this appeal to your friends and family, and post on Facebook, Twitter and other networks. You can also mail your contribution to: CAIR, 453 New Jersey Ave. S.E., Washington, D.C., 20003.



---
CAIR-TX:

McKinney Mosque Targeted by Vandals


The local chapter of the Council on American-Islamic Relations is requesting authorities classify the vandalism of a McKinney mosque over the weekend as a hate crime.

CAIR-St. Louis:

Missouri Governor Vetoes Anti-Shariah Bill


"Now that people know the arguments against these laws and what kind of problems they can cause, we're confident that we can encourage enough legislators to be against the override," said Faizan Syed, executive director of the St. Louis chapter of the Council of American-Islamic Relations.




On May 29, the Council on American-Islamic Relations held a press conference at an International Drive hotel to demand a private investigation of last week's deadly shooting of an Orlando man by an FBI agent.
Thank you for your support and may God bless you.
---
Fair Use Notice
This site contains copyrighted material the use of which has not always been specifically authorized by the copyright owner. We are making such material available in our efforts to advance understanding of environmental, political, human rights, economic, democracy, scientific, and social justice issues, etc. We believe this constitutes a 'fair use' of any such copyrighted material as provided for in section 107 of the US Copyright Law. In accordance with Title 17 U.S.C. Section 107, the material on this site is distributed without profit to those who have expressed a prior interest in receiving the included information for research and educational purposes. For more information go to: http://www.law.cornell.edu/uscode/17/107.shtml. If you wish to use copyrighted material from this site for purposes of your own that go beyond 'fair use', you must obtain permission from the copyright owner.