Politicians as Zionist Stooges:
Cozy Text Messages Show David Cameron Ties to Murdoch Executive Rebekah Brooks

Editor's Note:
For researchers who look for pieces of evidence about how global Zionists (Muroch in this case) groom and control politicians in capitalist countries, here's one news story for you.
Cozy texts show Cameron ties to Murdoch executive
Sun Nov 4, 2012 11:43am EST
LONDON (Reuters) -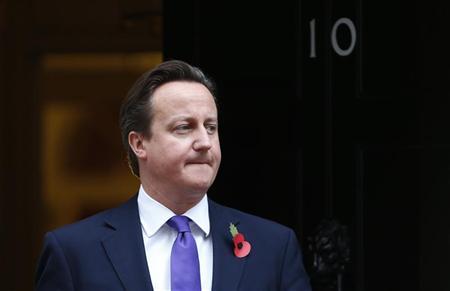 Text messages sent by the former head of Rupert Murdoch's British newspapers to Prime Minister David Cameron, published on Sunday, have further revealed their close personal relationship.
Rebekah Brooks, who is awaiting trial on charges related to a phone-hacking scandal that prompted a public inquiry into media ethics, congratulated Cameron a "brilliant" pre-election speech in 2009 that she said had moved her to tears.
"I cried twice. Will love 'working together'," Brooks said in one text message sent months before Cameron's Conservatives formed a coalition government.
Another text, published by the Mail On Sunday newspaper, showed Cameron effusing about a horse ride he had taken with Brooks' husband, underlining his close ties with Murdoch's British operations.
The texts, confirmed as genuine by Cameron's office, have been submitted to the Leveson inquiry, set up by the prime minister to look at ethics in the media and its ties with the police and politicians.
Cameron, who hired the former editor of Murdoch's now defunct News Of The World tabloid as the party's communications director until he resigned in January last year, has told the inquiry there was no conspiracy deal between the Conservatives and the Murdoch press.
(Reporting by Matt Falloon; Editing by Robin Pomeroy)
This site contains copyrighted material the use of which has not always been specifically authorized by the copyright owner. We are making such material available in our efforts to advance understanding of environmental, political, human rights, economic, democracy, scientific, and social justice issues, etc. We believe this constitutes a 'fair use' of any such copyrighted material as provided for in section 107 of the US Copyright Law. In accordance with Title 17 U.S.C. Section 107, the material on this site is distributed without profit to those who have expressed a prior interest in receiving the included information for research and educational purposes. For more information go to: http://www.law.cornell.edu/uscode/17/107.shtml. If you wish to use copyrighted material from this site for purposes of your own that go beyond 'fair use', you must obtain permission from the copyright owner.