Gunman, William Spengler, Shoots 4 Firefighters, Kills 2, in 'Trap' at Webster, NY, Blaze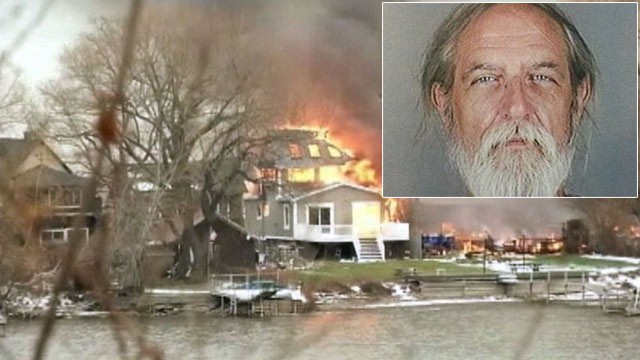 ABC, Dec. 24, 2012
A man who served nearly 17 years in jail for killing his grandmother set a house and car on fire this morning in upstate New York and then began shooting at emergency personnel who showed up, killing two firefighters, police said.
In all, William Spengler, 62, shot four firefighters, killing two and severely injuring two more after setting his "trap," police said.
An off-duty police officer from Greece, N.Y., who responded to the scene early in the morning of Christmas Eve also was injured today.
"It was a trap," said Webster, N.Y., Police Chief Gerald L. Pickering, "set by Mr. Spengler who laid in wait and shot first responders."
Spengler, who was released from prison in 1998, was found dead at the scene following a shootout with police. He was believed to have killed himself with a bullet to the head.
As a convicted felon, Spengler would not have been allowed to own guns legally. Police were working to determine the types of weapons he used and how he obtained them, Pickering said.
Spengler was convicted of manslaughter in 1981 for "beating his 92-year-old grandmother with a hammer," according to state prison documents.
Several weapons were used, Pickering said, and, "probably a rifle was used to inflict wounds of the first responders.
"I know many people are going to be asking if they were assault rifles," Pickering said
There has been a week-long national debate about such weapons after one was used in a tragic school shooting in Newtown, Conn. on Dec. 14.
Four firefighters, two on a ladder truck and two more in their own vehicles, responded to 911 calls around 5:30 a.m. Monday morning. Spengler is believed to have hidden behind an elevated berm, shooting down on the firefighters and later police.
"Upon arrival, all [the firefighters] drew fire. All four were shot on the scene," Pickering said. "One was able to flee the scene. The other three were pinned down."
Police believe Spengler's sister may have been inside the home, and that he set it on fire.
The blaze spread, engulfing three nearby homes and damaging three more on a sleepy street next to Lake Ontario that police described as a quiet vacation community. The fire was not put under control until late this afternoon.
SWAT team officers used an armored personnel carrier to evacuate 33 residents from homes in the area.
Among the dead firefighters was Lt. Michael Chiapperini, a 20-year veteran of the Webster Police Department and "lifetime firefighter," according to Pickering. Chiapperini was a spokesman for the police department, ABC News affiliate WHAM reported.
Police identified the other firefighter killed as Tomasz Kaczowka, who also worked as a 911 dispatcher.
The chief, choking up, called the incident that shattered the quiet before 6 a.m. on Christmas Eve morning "terrible."
"People get up in the middle of the night to fight fires," he said. "They don't expect to get shot and killed."
Two surviving firefighters were in the intensive care unit at Strong Memorial Hospital in Rochester, N.Y. Both men were awake and breathing on their own after surgery and were in what doctors are calling "guarded condition."
Joseph Hofsetter was shot once. He sustained an injury to his pelvis and has "a long road to recovery," said Dr. Nicole A. Stassen, a trauma physician.
The second firefighter, Theodore Scardino, was shot twice and received injuries to his left shoulder and left lung, as well as a knee.
New York Gov. Andrew Cuomo released a statement calling the attack a "senseless act of violence" and the first responders "true heroes."
***
Gunman who ambushed firefighters killed grandmother in 1980, police say
Webster Police Chief Gerald Pickering says the gunman, who he identified as William Spengler, was a convicted felon who served 17 years in prison for killing his grandmother more than three decades ago.
By Jason White, NBC News
Monroe County Sheriff's Office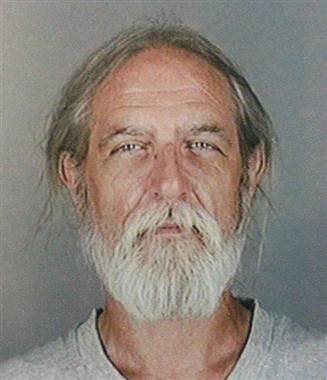 Undated booking photo of William Spengler, who shot and killed two firefighters Monday.
Updated at 11:20 p.m. ET: The gunman who ambushed four volunteer firefighters, killing two, in upstate New York had spent 17 years in prison for beating his grandmother to death with a hammer in 1980, police said.
William Spengler opened fire on the volunteers as they responded to a blaze just before 6 a.m. ET in a small cluster of homes along Lake Ontario in Webster, N.Y., police said, rocking this close-knit community.
The 62-year-old convicted felon had apparently set a trap, luring in first responders and then firing on them from atop an earthen berm.
"It does appear that it was a trap that was set," said Webster Police Chief Gerald Pickering, his voice breaking at times. "People who get up in the middle of the night to fight fires, they don't expect to get shot and killed."
Pickering lost a colleague in the incident: Police Lieutenant Michael Chiapperini, who was a volunteer firefighter. The other firefighter killed by Spengler was Tomasz Kaczowka.
Despite being shot, one of the injured firefighters was able to flee from scene under his own power. But the others remained pinned down on the narrow strip of land between Lake Ontario and Irondequoit Bay until a SWAT team arrived.
Webster Police Lt. Michael Chiapperini.
As police closed in, Spengler took his own life with a gunshot wound to the head, Pickering said. He was convicted of manslaughter in 1981 after the death of his grandmother, Rose Spengler, 92, and was paroled in 1998. He remained under parole supervision until 2006, the Rochester Democrat and Chronicle reported.
Spengler's 67-year-old sister Cheryl Spengler is unaccounted for, Pickering said.
Spengler lived in the house with his sister and mother, Arline, who died in October at the age of 91. Arline Spengler's obituary asked that memorial donations be made to the West Webster Fireman's Association.
Firefighter Tomasz Kaczowka in an undated photo.
A former neighbor told The Associated Press that Spengler "loved his mama to death" and that he "couldn't stand" his sister. The neighbor said he thinks Spengler "went crazy" after his mother died.
Prior to Monday's shooting, Webster police had not had any run-ins with Spengler since he was paroled, they said.
Although Spengler could not legally own firearms as a convicted felon, investigators told NBC 10 News in Rochester that he was equipped with four whiskey bottles of gasoline, a pistol and an AR-15 type rifle with 30-shot magazine capability. One of the four magazines had been used.
The two injured firefighters, Theodore Scardino and Joseph Hofstetter, were being treated for "significant injuries," according to Dr. Nicole Stassen, a surgeon at the University of Rochester Medical Center. She said both were awake and alert and not on ventilators.
An off-duty police officer was also injured when he was hit by shrapnel after his car took bullets to the windshield and engine block, according to the Democrat and Chronicle. His condition is unclear at this time.
After the shooting, the fire grew to engulf at seven homes and one motor vehicle.
"These firemen are part of our family. You go into a fire with these guys. To see them go down with something like this is totally unexpected. We are in shock," Billy Gross, fire commissioner for West Webster, told the Democrat and Chronicle.
Follow @NBCNewsUS Advertise | AdChoices
Dozens of area residents were evacuated, with police searching them as they left, the newspaper reported.
"Miserable thing to happen this time of year," Mark Johns, a state assemblyman who represents the area, told local NBC station WHEC. Johns said he knew some of the firefighters who were shot.
New York Gov. Andrew Cuomo issued a statement after the shooting, offering his "deepest condolences."
"All of our thoughts and prayers go to the families and friends of those who were killed in this senseless act of violence," Cuomo said. "New York's first responders are true heroes as they time and again selflessly rush toward danger in order to keep our families and communities safe."
NBC's Tom Winter and Rosanna Arlia contributed to this report.
This site contains copyrighted material the use of which has not always been specifically authorized by the copyright owner. We are making such material available in our efforts to advance understanding of environmental, political, human rights, economic, democracy, scientific, and social justice issues, etc. We believe this constitutes a 'fair use' of any such copyrighted material as provided for in section 107 of the US Copyright Law. In accordance with Title 17 U.S.C. Section 107, the material on this site is distributed without profit to those who have expressed a prior interest in receiving the included information for research and educational purposes. For more information go to: http://www.law.cornell.edu/uscode/17/107.shtml. If you wish to use copyrighted material from this site for purposes of your own that go beyond 'fair use', you must obtain permission from the copyright owner.