Leon Panetta in Egypt Lobbying for Release of Israeli Spy Ilan Grapel
Israeli media: Grapel could be released in prisoner swap deal
[ 04/10/2011 - 06:48 PM ]
NAZARETH, (PIC)--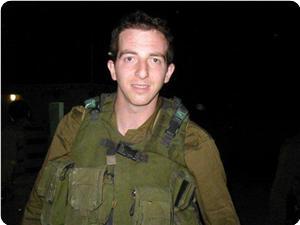 Israeli Spy Ilan Grapel
Talks of a prisoner swap for the release of Israeli spy Ilan Grapel surround a trip by US Defense Secretary Leon Panetta to Egypt amid fears of mass Egyptian anger should Grapel be released without a price being paid.
Israeli Radio quoted Egyptian sources as saying that the talks revolve around a tripartite deal including Egypt, the U.S., and Israel, for the release of Grapel, who has dual citizenship in Israel and the U.S., in return for dozens of Egyptian captives held in the U.S. and Israel prisons.
U.S. Defense Secretary Leon Panetta is expected to land in Cairo Tuesday after his first official visit to Israel.
On Sunday, a diplomatic source in Egypt has denied reports that Grapel, who has now been held in Egyptian custody for four months, was handed over to Washington, as had been rumored by the media.
The sources told the Palestinian information center that Grapel remains behind bars and that his case has not been put to the diplomatic bodies in Egypt and that he could not be released without a decision from the Supreme Council of the Armed Forces or the upcoming Egyptian Prime Minister.
He added that diplomatic efforts would begin only after such decision in the framework of a trade for Egyptian prisoners in Israel and elsewhere.
Meanwhile, a high-profile Israeli security delegation landed in Egypt overnight Tuesday to assess the current circumstances enveloping the Israeli embassy in Cairo, which was stormed weeks ago by mass protests seeking to eject the diplomatic mission, Egyptian news outlets reported.
---
Fair Use Notice
This site contains copyrighted material the use of which has not always been specifically authorized by the copyright owner. We are making such material available in our efforts to advance understanding of environmental, political, human rights, economic, democracy, scientific, and social justice issues, etc. We believe this constitutes a 'fair use' of any such copyrighted material as provided for in section 107 of the US Copyright Law. In accordance with Title 17 U.S.C. Section 107, the material on this site is distributed without profit to those who have expressed a prior interest in receiving the included information for research and educational purposes. For more information go to: http://www.law.cornell.edu/uscode/17/107.shtml. If you wish to use copyrighted material from this site for purposes of your own that go beyond 'fair use', you must obtain permission from the copyright owner.