Norwegian Terrorist Anders Behring Breivik, Who Killed 91 People, Is Blond, Blue-Eyed Christian fundamentalist, With Right-Wing, Anti-Muslim Views
Norway bomb suspect bought 6 tons of fertilizer
By BJOERN H. AMLAND and LOUISE NORDSTROM Associated Press
SUNDVOLLEN, Norway (AP) --
The 32-year-old man suspected in bomb and shooting attacks that killed at least 91 people in Norway bought six tons of fertilizer before the massacres, the supplier said Saturday as police investigated witness accounts of a second shooter.
Norway's prime minister and royal family visited grieving relatives of the scores of youth gunned down in a horrific killing spree on an idyllic island retreat. A man who said he was carrying a knife was detained by police officers outside the hotel, as the shell-shocked Nordic nation was gripped by reports that Norwegian gunman may not have acted alone.
The suspect in police custody - a blonde blue-eyed Norwegian with reported Christian fundamentalist, anti-Muslim views - is suspected in both the shootings at Utoya island and a massive explosion that ripped through an Oslo high-rise building housing the prime minister's office two hours earlier, killing seven people. He has been preliminarily charged with acts of terrorism.
Oddny Estenstad, a spokeswoman for agricultural material supplier Felleskjopet, confirmed Saturday that the suspect in custody purchased six tons of fertilizer 10 weeks ago. Artificial fertilizer is highly explosive and can be used in homemade bombs.
Estenstad said police were alerted to the purchase after it emerged the man was suspected of the deadly attacks.
On the island of Utoya, panicked teens attending a Labour Party youth wing summer camp plunged into the water or played dead to avoid the assailant in the assault that may have lasted 30 minutes before a SWAT team arrived, police said.
Prime Minister Jens Stoltenberg said the twin attacks made Friday peacetime Norway's deadliest day.
He was visibly shaken as he described his meeting with surviving victims of the shooting spree and families of children who had been on the island.
"This is very difficult for me because it's a very, very demanding situation to meet so many people that are hurting so much," he said, his voice trembling as he recited tales he had heard of how people had tried to hide from the killer to survive.
The toll in both attacks reached 91 Saturday, and police said that could still rise as they search the waters around the island for more bodies. Acting Police Chief Roger Andresen said he did not know how many people were still missing. The Oslo University hospital said it has so far received 11 wounded from the bombing and 16 people from the camp shooting.
---
Nordstrom reported from Stockholm. Associated Press reporters Nils Myklebost Oslo, Karl Ritter in Stockholm, Matthew Lee and Rita Foley in Washington, Paisley Dodds in London, and Paul Schemm in Tripoli, Libya, contributed to this report.
July 23, 2011, 8:50 AM EDT
Gunman's background puzzles police in Norway
By KARL RITTER Associated Press
The 32-year-old suspected of massacring at least 80 young people at a summer camp and setting off a bomb in downtown Oslo that killed at least seven is a mystery to investigators: a right-winger with anti-Muslim views but no known links to hardcore extremists.
"He just came out of nowhere," a police official told The Associated Press.
Public broadcaster NRK and several other Norwegian media identified the suspected attacker as Anders Behring Breivik, a blond and blue-eyed Norwegian who expressed right-wing and anti-Muslim views on the Internet. Police have the suspect in custody.
Norwegian news agency NTB said Breivik legally owned several firearms and belonged to a gun club. He ran an agricultural firm growing vegetables, an enterprise that could have helped him secure large amounts of fertilizer, a potential ingredient in bombs.
But he didn't belong to any known factions in Norway's small and splintered extreme right movement, and had no criminal record except for some minor offenses, the police official told AP.
"He hasn't been on our radar, which he would have been if was active in the neo-Nazi groups in Norway," he said. "But he still could be inspired by their ideology."
He spoke on condition of anonymity because those details had not been officially released by police. He declined to name the suspect.
Neo-Nazi groups carried out a series of murders and robberies in Scandinavia in the 1990s but have since kept a low profile.
"They have a lack of leadership. We have pretty much control of those groups," the police official said.
Breivik's registered address is at a four-story apartment building in western Oslo. A police car was parked outside the brick building early Saturday, with officers protecting the entrance.
National police chief Sveinung Sponheim told public broadcaster NRK that the gunman's Internet postings "suggest that he has some political traits directed toward the right, and anti-Muslim views, but whether that was a motivation for the actual act remains to be seen."
A Facebook page under Breivik's name was taken down late Friday. A Twitter account under his name had only one Tweet, on July 17, loosely citing English philosopher John Stuart Mill: "One person with a belief is equal to the force of 100,000 who have only interests."
Police were interrogating the man, first at the scene of the shooting, and later at a police station in Oslo.
"It's strange that he didn't kill himself, like the guys that have carried out school shootings," the police official told AP. "It's a good thing that he didn't because then we might get some answers pointing out his motivation."
He said the attacks appeared to be the work of a lone madman, without links to any international terrorist networks. The attack "is probably more Norway's Oklahoma City than it is Norway's World Trade Center," he said referring to the 1995 attack on a federal building in Oklahoma City by domestic terrorists.
Investigators said the Norwegian carried out both attacks - the blast at the prime minister's office in Oslo and the shooting spree at the left-wing Labor Party's youth camp - but didn't rule out that others were involved. But the police official said it wouldn't be impossible for one man to carry out the attacks on his own.
"He's obviously cold as ice. But to get close to the government is easy. The streets are open in that area," he said.
Associated Press writer Bjoern H. Amland in Oslo contributed to this report.
Norwegian PM: Utoeya shooting a "national disaster"
OSLO, July 23, 2011 (Xinhua) --
Norwegian Prime Minister Jens Stoltenberg on Saturday said Friday's shooting incident in Utoeya, a small island near Oslo, in which at least 84 people were killed, was "a national disaster."
At a press conference Saturday morning, Stoltenberg said what happened on Friday was a national tragedy which Norway has never experienced after World War II.
"It's extraordinary hard for me because Utoeya is a place I have been every summer since 1974," said the prime minister from the Labor Party.
Now a youth paradise has been turned into a hell in a few hours, he added.
Stoltenberg said it was difficult to express in words how much sympathy he had for those affected.
The Norwegian prime minister was scheduled to meet later on Saturday the survivors and their families from the shooting tragedy at the Labour Youth League summer camp at Utoeya, some 40 kilometers west of Oslo.
The government will also meet later on Saturday to discuss the situation, and Norwegian flags will fly at half mast from all public buildings.
Police have blocked the streets two blocks away from around the official residence of the prime minister in downtown Oslo.
A 32-year old Norwegian gunman, wearing a police shirt and carrying an automatic rifle, landed on Utoeya from a boat on Friday afternoon before he started shooting at young people who had gathered there for a summer camp.
The sudden attack sent many running for a place to hide and some jumped into water and swam to safety.
The man was charged for both the shooting incident and also a bomb explosion which on Friday rocked and damaged the government building quarters and nearby shops in downtown Oslo, killing at least seven people and wounding more than a dozen of others.
Editor: Xiong Tong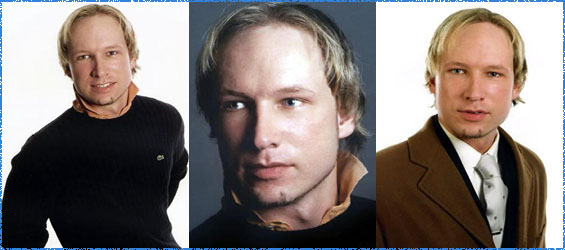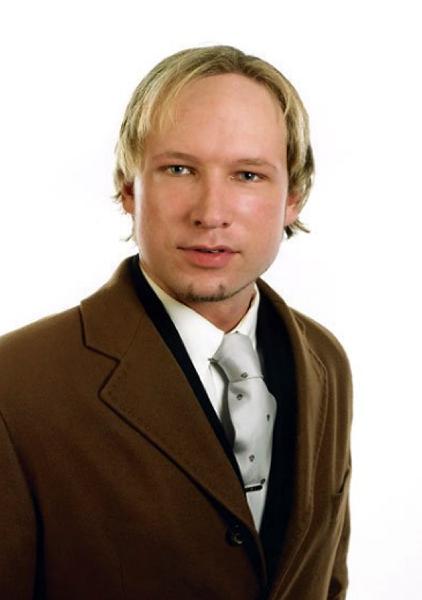 Latest News
Man with knife arrested near Norway shooting scene
OSLO, July 23 (Xinhua) -- A man carrying a knife was arrested near the scene of Friday's deadly shooting spree which killed 84 people in the Utoeya island near Oslo, where Greek Prime Minister was visiting Saturday afternoon, media reports said.
According to the reports from the local broadcaster NRK, the man said he had a knife in his pocket "because he did not feel safe." Full story
Death toll rises to 84 in Norwegian island shooting
OSLO, July 23 (Xinhua) -- The death toll rose to 84 in the shooting spree Friday at a youth camp on the island of Utoeya, some 40 km west of Oslo, police confirmed on Saturday.Full story
At least 87 killed in twin attacks in Norway, first suspect arrested
Norwegian police warn of more casualties from Utoeya shooting
Deadly explosion in Oslo blamed on car bombing: police
Norway attack suspect is "Christian fundamentalist": Police
Norwegian PM says twin attacks "a national tragedy", death toll rises
Police say shooting spree "catastrophic," death toll may surpass 80
Man arrested after twin attacks in Norway
PM calls on Norwegians to stay together after deadly attacks
Norway shocked by twin attacks
Gunman held after island shooting spree is Norwegian: Justice Minister
World Reaction
Attacks in Norway draw strong condemnation from int'l community
BEIJING, July 23 (Xinhua) -- The deadly attacks in Norway, which claimed at least 87 lives, have drawn strong condemnation from around the world.
UN Secretary-General Ban Ki-moon voiced his shock Friday over the attacks in Norway. Full story
Chinese premier extends condolences over deadly Norway attacks
Cyprus president sends condolences to Norway over deadly attacks
New Zealand acting PM condemns attacks in Norway
Australian political leaders condemn Norway attacks
Russian president extends condolences to victims in deadly Norway attacks
German leaders condemn Norway attacks, send condolences
Pakistani president condemns Norway attacks
Danish PM expresses solidarity with Norway over twin attacks
Norway attacks an act of global terrorism: New Zealand PM
General Assembly president strongly condemns violence in Norway
UAE strongly condemns Oslo attacks
Obama calls for world cooperation to fight terrorism after Oslo attacks
Canadian PM condemns attacks in Norway
Major terror attacks around the world in recent years
Editor: Tang Danlu
This site contains copyrighted material the use of which has not always been specifically authorized by the copyright owner. We are making such material available in our efforts to advance understanding of environmental, political, human rights, economic, democracy, scientific, and social justice issues, etc. We believe this constitutes a 'fair use' of any such copyrighted material as provided for in section 107 of the US Copyright Law. In accordance with Title 17 U.S.C. Section 107, the material on this site is distributed without profit to those who have expressed a prior interest in receiving the included information for research and educational purposes. For more information go to: http://www.law.cornell.edu/uscode/17/107.shtml. If you wish to use copyrighted material from this site for purposes of your own that go beyond 'fair use', you must obtain permission from the copyright owner.