April 25, 2011

Yemeni opposition accepts GCC power-transfer plan in full: spokesman

SANAA, April 25, 2011 (Xinhua) --

Yemen's opposition on Monday announced it has accepted a recent Gulf Cooperation Council (GCC) plan in full about the resignation of President Ali Abdullah Saleh after 30 days of signing the deal, the opposition spokesman told Xinhua.

"The opposition coalition of the Joint Meeting Parties (JMP) has already submitted the full acceptance to the GCC Secretary- General Abdullatif bin Rashid al-Zayani," opposition spokesman Mohamed Qahtan told Xinhua.

"We made it clear in our letter to the GCC Secretary-General al- Zayani that will form the joint national unity government after President Saleh signs the GCC plan ... and we agree that the interim unity government to be sworn in in front of Saleh," he said.

"In the letter, we told the GCC Secretary-General al-Zayani that the opposition JMP's representatives are ready to sign the amended GCC plan as soon as the GCC mediators request," Qahtan added.

Qahtan also said the change in their position came after they received strong guarantees from GCC leaders that ensure that Saleh will resign within 30 days after signing the deal and the ruling party will accept his resignation.

Earlier the day, Yemen's major provinces witnessed deadly clashes between police-backed government supporters and anti- government street protesters, leaving at least two protesters killed and dozens of others injured by live rounds, batons and tear gas in provinces of Taiz, Ibb, Al-Bayda, Al-Hodayda, Aden, Shabwa and the capital Sanaa.

Protesters escalated their marches to protest the opposition's conditional acceptance on Saturday to the GCC plan, saying the opposition only represents itself and vowing to step up their protests to force Saleh to immediately leave office and then to prosecute him along with his family members and regime aides.

On Saturday, the JMP announced their acceptance to the Gulf plan, but said they stipulated to form the national unity government after Saleh's resignation because they do not want to be sworn in in front of him.

President Saleh, who has faced three-month-long protests demanding an immediate end to his 33-year rule, warned on Sunday to form a new government from his ruling party in its allies if the opposition hinders the GCC plan.

Deal on Saleh fails to end protests in Yemen

BEIJING, April 25, 2011 (Xinhuanet) --

Yemen's ruling party says it has accepted a peace plan for President Ali Abdullah Saleh to step down.

Despite that, anti-government protesters have vowed to step up street protests until the president leaves office. They have also said Saleh's inner circle could still interfere with the Gulf plan for the president to step down.

Thousands of anti-government protesters hold their ground in the Yemeni capital's Change Square, despite President Saleh's acceptance of a proposal to leave office after nearly 33 years in power.

The hand-over plan was drawn up by the Gulf Cooperation Council, and has been endorsed by the official opposition coalition.

It proposes Saleh hand over power to his vice-president a month after an agreement is signed with the opposition. He would be granted immunity from prosecution for himself, family and aides.

Some demonstrators worry the 30-day period that Saleh has until resignation will offer a window of opportunity to derail the transition plan.

Mohammad Abdel Hamid, Al-Sharbani, Yemeni Protester, said, "Ali Saleh is a liar. We don't believe him. He has been lying for 33 years. He has not been truthful in anything. If he was trustworthy, one or two lies wouldn't be a problem, but we don't trust him."

Many protesters, suspicious of the plan, have also distanced themselves from the formal Yemeni opposition, which says it has agreed with the main elements of the plan, including immunity for Saleh.

Wadi Al-Najar, Yemeni Protester, said, "The Gulf plan for Yemen is a joke played on the young people's revolution, because they want the youth to concede their true demands, demands that have taken them out of their homes, that is, the removal of the regime. As for the opposition, they are with us, but what can they do? The President wants them to commit political suicide."

Protests in Yemen have also been driven by frustration over rampant corruption and mismanagement during Saleh's decades in power.

Scores of demonstrators have been killed in months of unrest in the country.

(Source:cntv.cn)

Editor: Bi Mingxin

Yemeni opposition accepts Gulf transition plan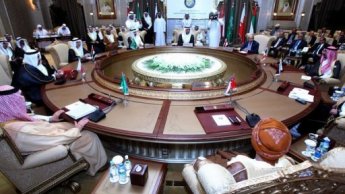 REUTERS -
Yemen's opposition has agreed to take part in a transitional government under a Gulf-negotiated peace plan for veteran leader Ali Abdullah Saleh to step aside, an opposition source told Reuters on Monday.
Yemen's Western and Gulf Arab allies have tried to mediate a solution to a three-month crisis in which protesters, inspired by revolts against autocratic rule in Egypt and Tunisia, have demonstrated relentlessly for the end of Saleh's rule.
As opposition leaders met in Sanaa to discuss the plan, Yemeni forces killed three protesters at separate rallies outside the capital, witnesses said.
Under the Gulf proposal, Saleh can stay in power for a further 30 days before stepping down, and the opposition had earlier said it would stay out of a unity government.
But on Monday, the source said the opposition coalition, made up of Islamists and leftists, had changed it mind.
"After receiving clarifications from the Gulf side we agreed on the initiative and participating in a national unity government," the source said. The plan has yet to be formally accepted.
An opposition refusal to take part could stymie the plan, and opposition sources have told Reuters the U.S. ambassador had pushed the group to come on board fully in a meeting on Sunday.
Seeing political allies desert him en masse, the Yemeni leader agreed in principle to a proposal by Gulf Cooperation Council foreign ministers to step down in exchange for immunity from prosecution for himself, his family and aides.
But analysts say that allowing Saleh to stay on for another month could leave room for further trouble in the poorest Arab state long on the brink of collapse.
The risk of Yemen descending into chaos is a major worry for Saudi Arabia and the United States, which fear an active al Qaeda wing could strengthen a foothold in the Arabian Peninsula.
Clashes
Protesters in Yemen remain unconvinced by the Gulf-proposed deal and have called for more demonstrations.
In Taiz, witnesses said security men opened fire to stop protesters marching through the city to join a pro-democracy rally that would take them past a palace belonging to Saleh.
"There were thousands in a march who came from outside Taiz, but the police, army and gunmen in civilian clothes confronted them, opening fire with bullets and tear gas," said Jamil Abdullah, a protest organiser.
"They opened fire heavily from every direction."
A woman watching the clash from her balcony was shot dead, and medical sources said 25 others were shot and wounded in the town, scene of some of Yemen's largest anti-Saleh protests.
Clashes lasted for several hours, with heavy gunfire reported. Dozens were arrested, activists said. Thirty two soldiers were wounded after being attacked by opposition members, the Defence Ministry said on its website on Monday.
In Sanaa, some opposition members, who asked not to be identified, said they did not want to be associated with a unity administration in case Saleh did not resign after a month.
The arrangement proposed by Gulf states would involve Saleh appointing a prime minister chosen by the opposition to form a unity government made up of ministers from all sides. He would resign, handing over to a vice president from the ruling party.
Further clashes broke out in the town of Ibb, where one protester was shot dead and a dozen were wounded by live fire as police tried to break up a march, witnesses said.
Security forces also shot dead a protester in the southern province of al-Baida while trying to disperse a protest.
The mostly young protesters come from all walks from life from tribesmen to northern Shi'ite rebels and southern rebels. They have expressed fears that Saleh's inner circle could slow or stop his departure.
Late on Sunday, electricity supplies were hit in Yemen after tribesman attacked a main power plant, an official said.
The official said the tribesmen in Marib province, where the plant is located, prevented engineers arriving to restore full power. The cities of Sanaa, Taiz, Hudaida and other provinces in the north of the country are suffering reduced electricity because of the attack.

Yemen ruling, opposition accept Gulf plan amid president's warning of civil war
SANAA, April 23, 2011 (Xinhua) --
Yemeni President Ali Abdullah Saleh 's ruling party and opposition announced Saturday their official acceptance to the amended Gulf-mediated initiative of transferring power as Saleh renewed his warning of potential civil war in case of no reconciliation.
The ruling party's online website said on Saturday that Foreign Minister Abu Bakr al-Qirbi submitted their acceptance during the visit of Gulf Cooperation Council (GCC) Secretary-General Abdullatif bin Rashid al-Zayani.
Meanwhile, spokesman of the opposition Joint Meeting Parties (JMP) Mohamed Qahtan told Xinhua on Saturday that the JMP officially accepted the recent Gulf plan.
"We officially accept it, but we just has objections about item that the interim government to be sworn in in front of Saleh, we suggest the interim government to be formed after Saleh's resignation," he said.
After signing the Gulf plan, Saleh is set to ask opposition to form a joint national government from all parties within seven days, which is headed by the JMP. The interim government is set to be sworn in in front of Saleh who would then pass power to his deputy in exchange for immunity for him and his family, which is guaranteed by a law to be approved by the parliament.
The plan sets 30 days as deadline for Saleh to announce his resignation after transferring power to his deputy and 60 days for the transitional president and the unity government to hold presidential elections.
Yemen has witnessed three-month-old anti-government protests demanding an immediate end to the 33-year rule of President Ali Abdullah Saleh, undermining the security and stability of the country.
Saleh has already admitted losing control of several provinces and warned of civil war and national split if he is forced to step aside.
The president, in a speech before a crowd of his supporters in Sanaa on Saturday, renewed "his warnings of civil war could be triggered by the opposition in case of hindering reconciliation."
"We will not allow the JMP to drag Yemen into civil war and bloodshed," Saleh was quoted by state Saba news agency as saying.
Saleh re-called on youth-led street protesters to form a political party according to the constitution.
Sporadic clashes, marches and civil disobedience are reportedly took place on Saturday in the country's major provinces of Aden, Tazi, Ibb, Al-Hodayda, Abyan, Hadramout, Hajja, Saada and the capital Sanaa.
"If the opposition hindered the Gulf plan, then the GCC foreign ministers, European and U.S. mediators would then suggest a last solution for all Yemeni rival political parties through holding a popular referendum about whether President Saleh to leave immediately or stay in office until his term expired in 2013," an unnamed senior government official told Xinhua on Saturday.
Editor: yan
This site contains copyrighted material the use of which has not always been specifically authorized by the copyright owner. We are making such material available in our efforts to advance understanding of environmental, political, human rights, economic, democracy, scientific, and social justice issues, etc. We believe this constitutes a 'fair use' of any such copyrighted material as provided for in section 107 of the US Copyright Law. In accordance with Title 17 U.S.C. Section 107, the material on this site is distributed without profit to those who have expressed a prior interest in receiving the included information for research and educational purposes. For more information go to: http://www.law.cornell.edu/uscode/17/107.shtml. If you wish to use copyrighted material from this site for purposes of your own that go beyond 'fair use', you must obtain permission from the copyright owner.